Joining Club Zero at The Lost Lands
The Transport Accident Commission (TAC) is a government-owned organisation set up to pay for treatment and benefits for peoples injured in transport accidents, promote road safety and improve Victoria' trauma system.
Club Zero is a pop-up TAC activation that focuses on road safety messaging for the TAC by providing accessible, engaging and highly relevant activities and events for families to enjoy together.
Club Zero was part of The Lost Lands on 3-4 November 2018. The Lost Lands is a family-friendly festival held at Werribee Mansion that combines the music with art, installations, comedy, performance, food, wine and dedicated kids entertainment.
We ran two activities during the festival out of the Art Cart, a custom-made cargo bike stocked with craft materials and tools:
The Roadies
The Roadies was a free drop-in cardboard construction play activity where children also got to practise their road safety skills.
Children (and adults!) were invited to transform a large cardboard box into their own colourful vehicle using simple tools and recycled/repurposed materials, as well as designing road signs and laying out pedestrian crossings.
Reflect Yourself
Reflect Yourself was a free drop-in craft activity where children can design and make their own reflective accessories using recycled/repurposed materials.
Children made reflective badges, headband and headpieces, reflective wings and even reflective tail feathers!
Children could wear their reflective accessory to go raving at The Lost Lands then take it home to wear or attach it to their bike, scooter, helmet or bag for extra visibility while they're on the road.
Produced for Loco Group and TAC
Customise Your Bike with Colour and Fun!
There's no better way to get to Preston Market than on a bike!
In partnership with the City of Darebin and Bicycle Network, Preston Market hosted a free breakfast one Sunday morning for anyone who arrived by bike.
We ran a workshop for families where they could customise their bike or scooter using a selection of sustainable and recycled materials.
For those people who didn't have their bike or scooter with them at the market we invited them to decorate a badge that they could take home with them.
We also set up a pop up retail stall for the associated CycleStyle brand. A cargo bike was transformed into a retail set up for cool bike accessories.
Other activities on the day included:
• Checking out the new Cyclehoop Bike Port that City of Darebin and Preston Market installed.
• Chatting with WeCycle about their mission to provide bicycles to the community.
• Free bicycle maintenance training from the BikeShed at CERES.
• Learning about rider safety with the Transport Accident Commission at their interactive display.
Produced for i.e community
Learning about science in the school holidays
Award-winning scientist Dr Lorien Parker from SciencePlay Kids hosted two weeks of fun and informative workshops for curious minds at Woodgrove Shopping Centre over the July winter school holidays.
Wheelie Good Fun produced the event in collaboration with SciencePlay Kids.
The program included:
Week 1 - Our Amazing Bodies
Children learned how the human body's immune system works, how our bodies turn food into energy and why healthy eating is important through three activity stations.
• VIRUS SPLAT Pom-pom virus splats are fun to make and an even better way to learn how the body defends against germs.
• EIGHT METRE INTESTINE Kids will be amazed by just how much their intestines can hold in this life-sized, dot-to-dot activity.
• COLOUR-IN ECO-BAGS Kids discover the digestive system by learning names and function all on colour in take-home printed bags.
Week 2 - Protecting the Planet
Children learned about nature's incredible colour spectrum and how it can be found in things like plants and rocks. We also discussed how we can take better care of the oceans by using bubbles instead of balloons. The three activity stations were:
• WILD COLOURS Plants are rich in pigments which kids will learn how to extract from beetroot and spinach.
• IS IT FRUIT OR IS IT VEG? Did you know potato is a stem? Or that broccoli is a flower?
• BUBBLES OVER BALLOONS Dr Loz showed why bubbles are a more environmentally friendly choice than balloons.
Produced for Woodgrove Shopping Centre
"My two favourite things in life are libraries and bicycles. They both move people forward without wasting anything. The perfect day: riding a bike to the library."
- Peter Golkin
Book Swap Bike is a mobile library and book swapping event run out of the Danish Christiana cargo bike.

The cargo bike is filled and presented with secondhand children's books for ages 0-10 years.

Families are invited to bring a book to swap or to borrow a book to read together in the pop-up reading lawn. They can also participate in a drop-in book-related craft activity.

BSB is predominantly aimed at children under 5 and their parents and carers. It creates a 'chill out' area during busy events as well as promote a love of learning, literacy and creative free play at an early age.
Book Swap Bike is a regular participant at Highpoint's Mastermind weekly free activities for kids. It has also popped up at Footscray Community Arts Centre, Barkly Square's Bike & Life Festival and City of Melbourne's Wheelie Good Day (2015-2017)
Bike fun while raising awareness and funds for cycling safety
Barkly Square hosted RIDE: a cycling safety event, in its outdoor laneway precinct - an event aimed to raise awareness and funds for cycling safety, with donations going to The Amy Gillet Foundation.
We conducted a children's craft workshop making bicycle pinwheels out of recycled book covers.
Other events included Bodhi and Ride bringing their club style spin classes to the festival, with all day spin classes and a huge challenge set. Over the day, riders were challenged to reach 413km (collectively). Each kilometre representing the 413 serious bike accidents that take place per year (TAC 2012).
Also on offer were free smoothies by Bike n' Blend, giveaways from Transport Accident Commission (TAC), bike skills workshops with Bicycle Network, cool cycling gear from CycleStyle and stands from Amy Gillett Foundation, Ray's Bicycle Centre and Moreland BUG.
Produced for Barkly Square
A calendar of free creative workshops developed by Wheelie Good Fun and friends
Life in Colour was a children's festival featuring a series of free creative workshops developed by Wheelie Good Fun and our regular collaborators Footscray Community Arts Centre, SciencePlay Kids and Little Art Big Art.
Event program:
SCIENCEPLAY KIDS PRESENTS SPIN, COLOUR & BUBBLE | 11AM-12PM
Perform large-scale, interactive chemistry and physics experiments that explore colour, reactions and bubbles with Dr Lorien Parker.
FOOTSCRAY COMMUNITY ARTS CENTRE PRESENTS NEON GLOW | 12PM-2PM
Take lantern-making to a new level, with a glow-in-the-dark UV blacklight twist.
WHEELIE GOOD FUN PRESENTS CARDBOARD CRAFTS | 2-4PM
Join Wheelie Good Fun and Big Art Little Art as families transform a cardboard box into a colourful vehicle, robot, machine or imaginary structure using simple tools and recycled craft materials.

BOOK SWAP BIKE | 11AM-4PM
Book Swap Bike is a community book-swapping activity run out of a Danish Christiania cargo bike, where kids can chill out and share a story together.

The workshops were all drop-in, with no bookings required. All activities were aimed at children aged 2-12 years. Over the two days we estimate we hosted over 500 families!
Produced for Highpoint Shopping Centre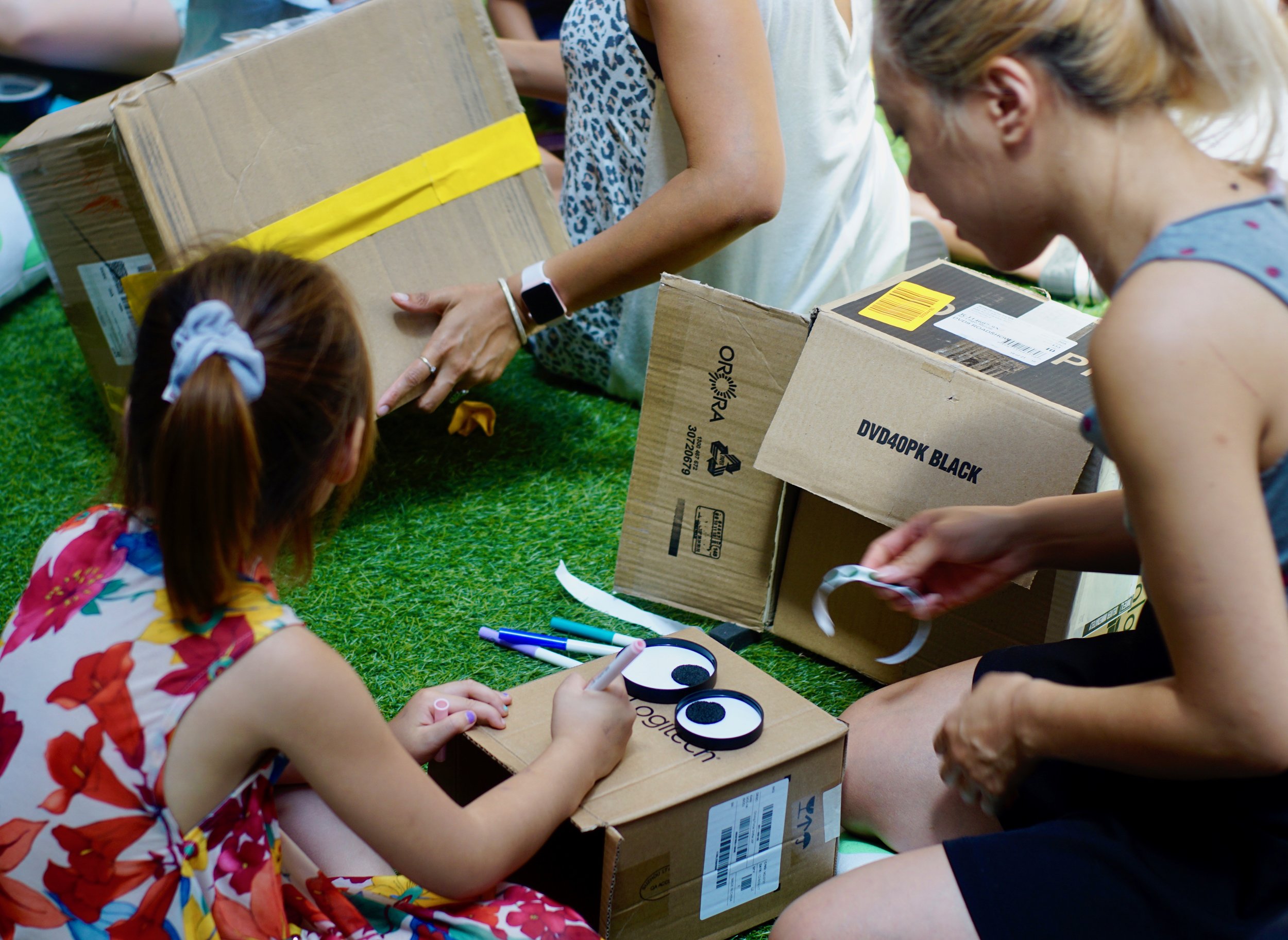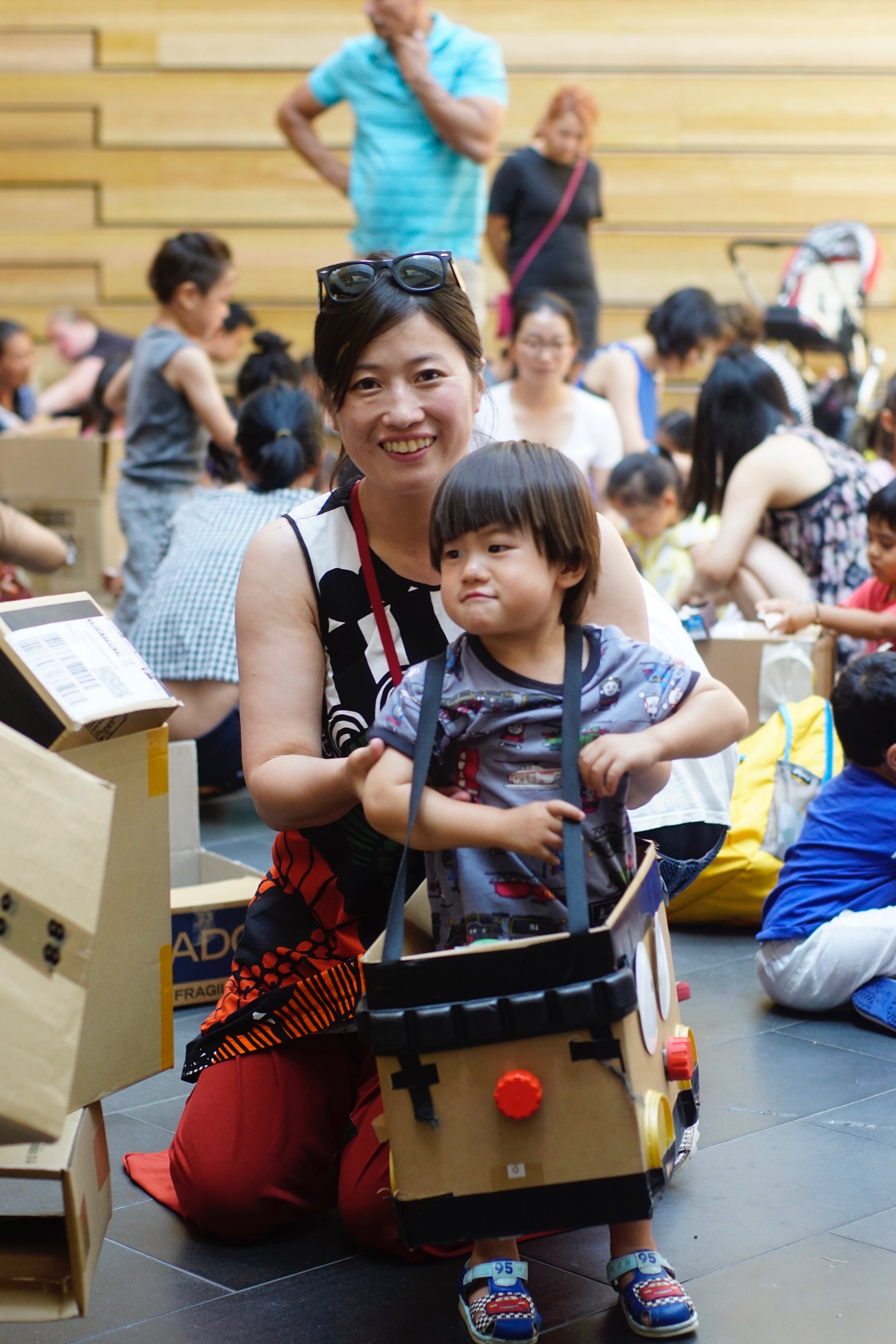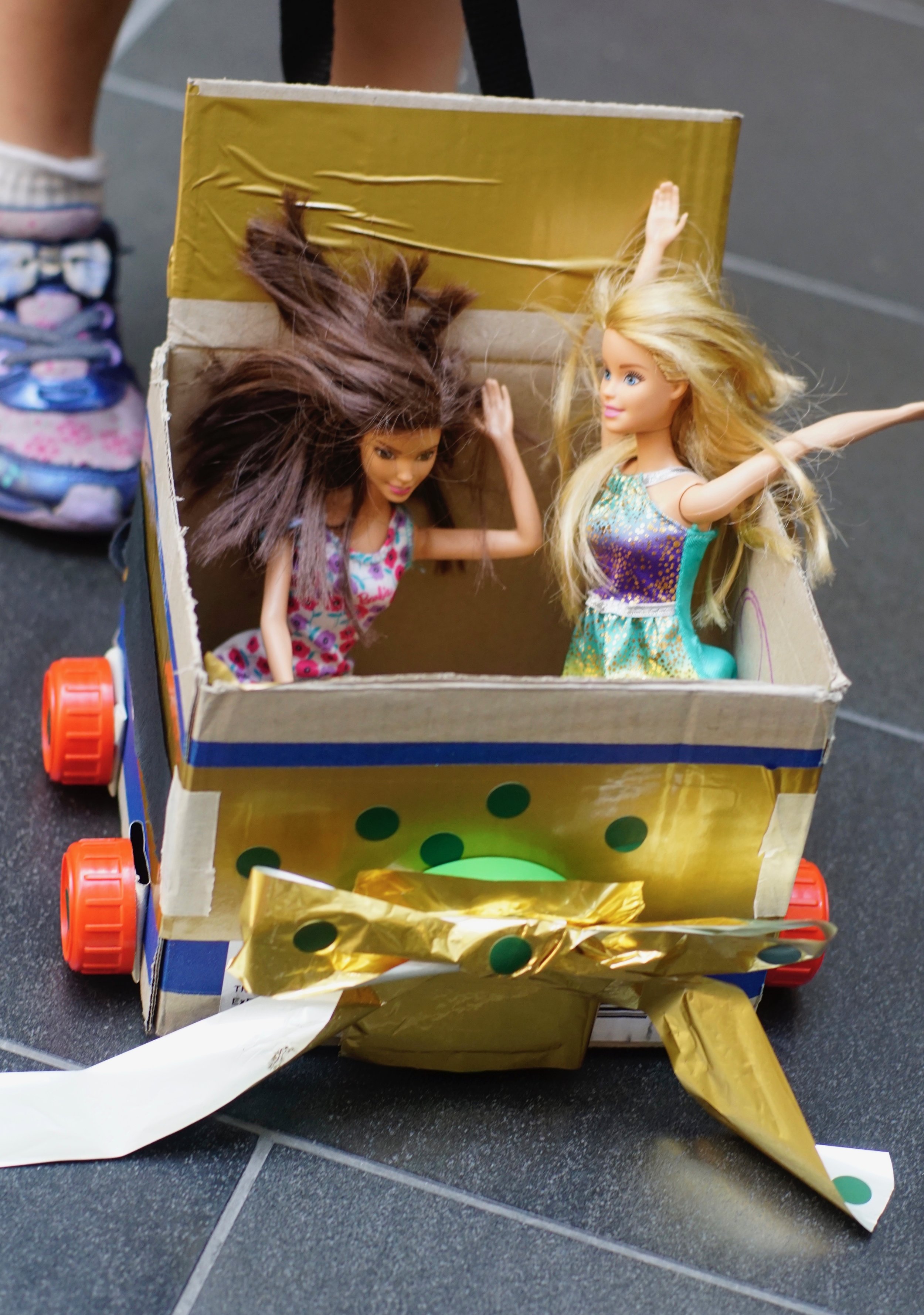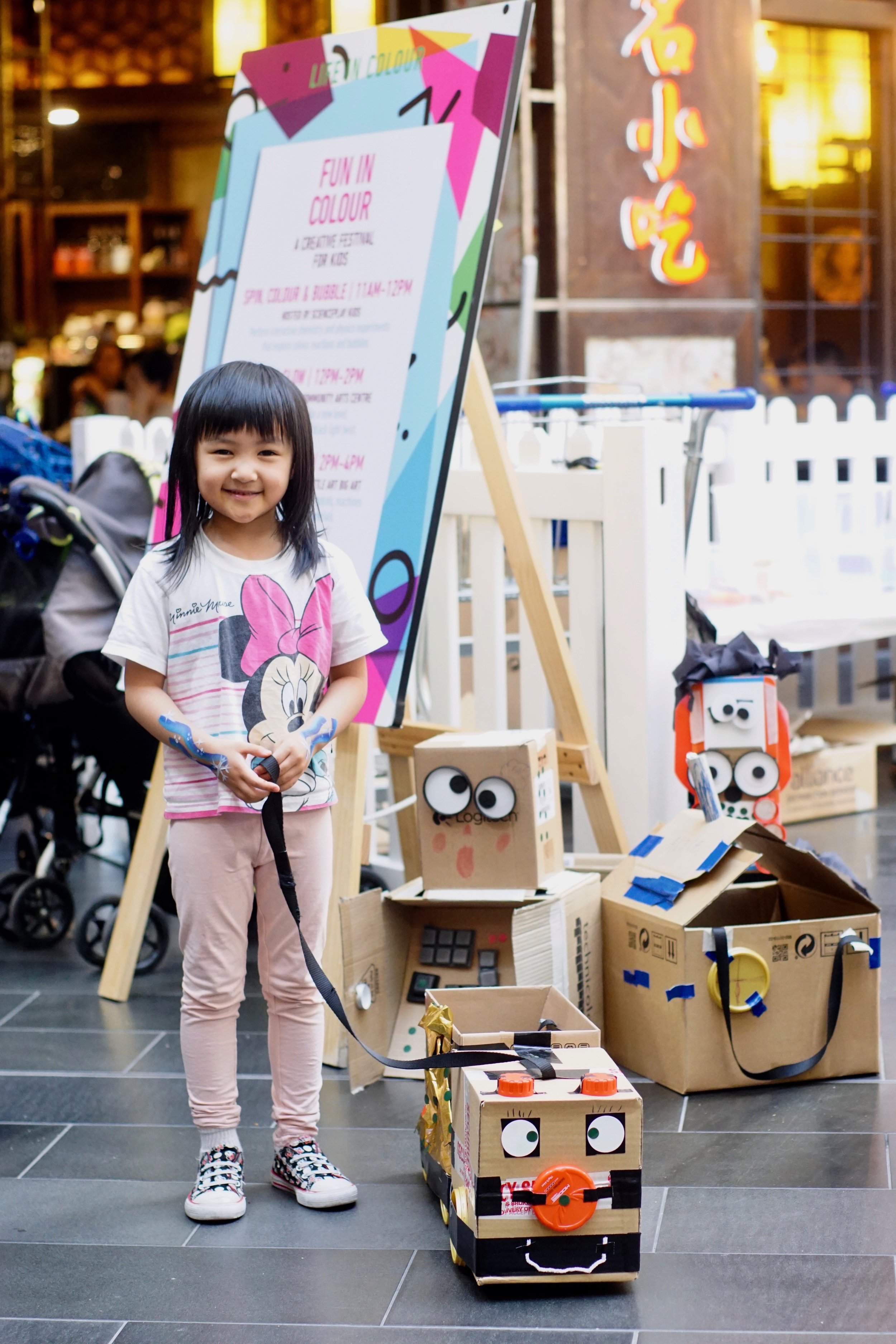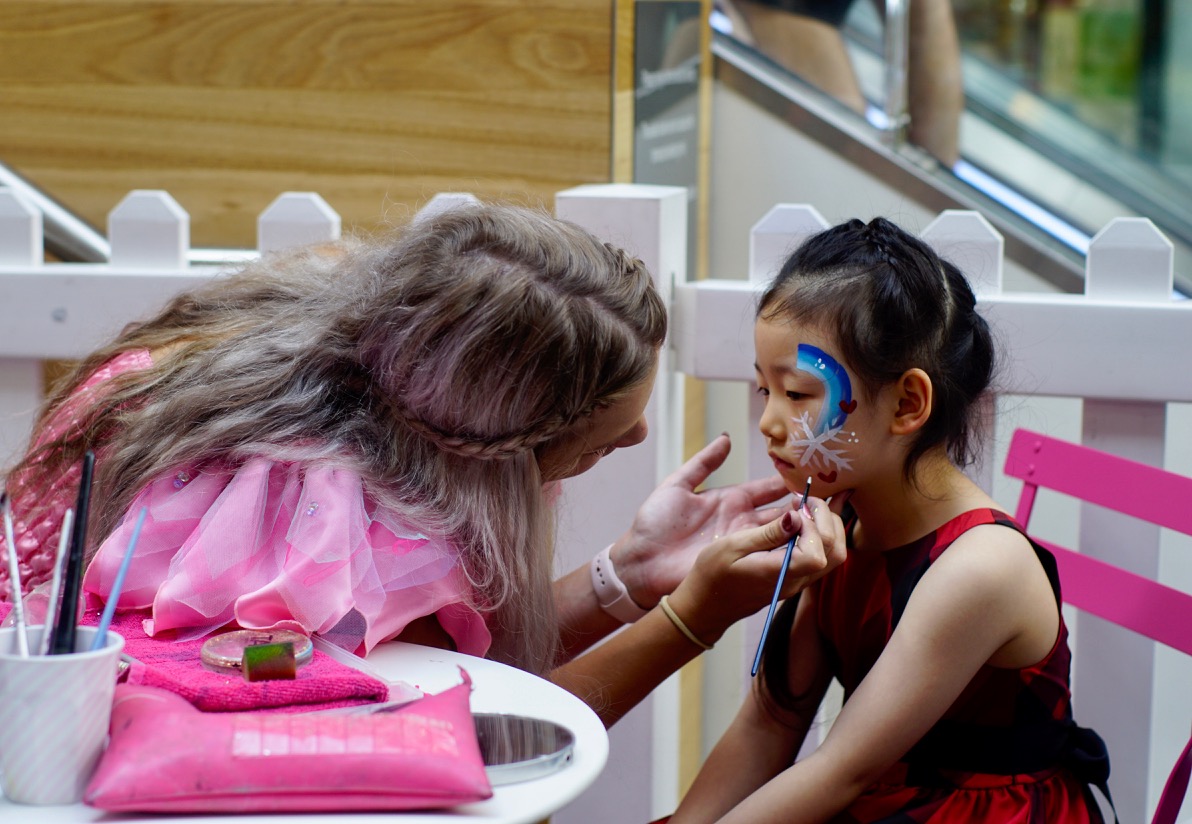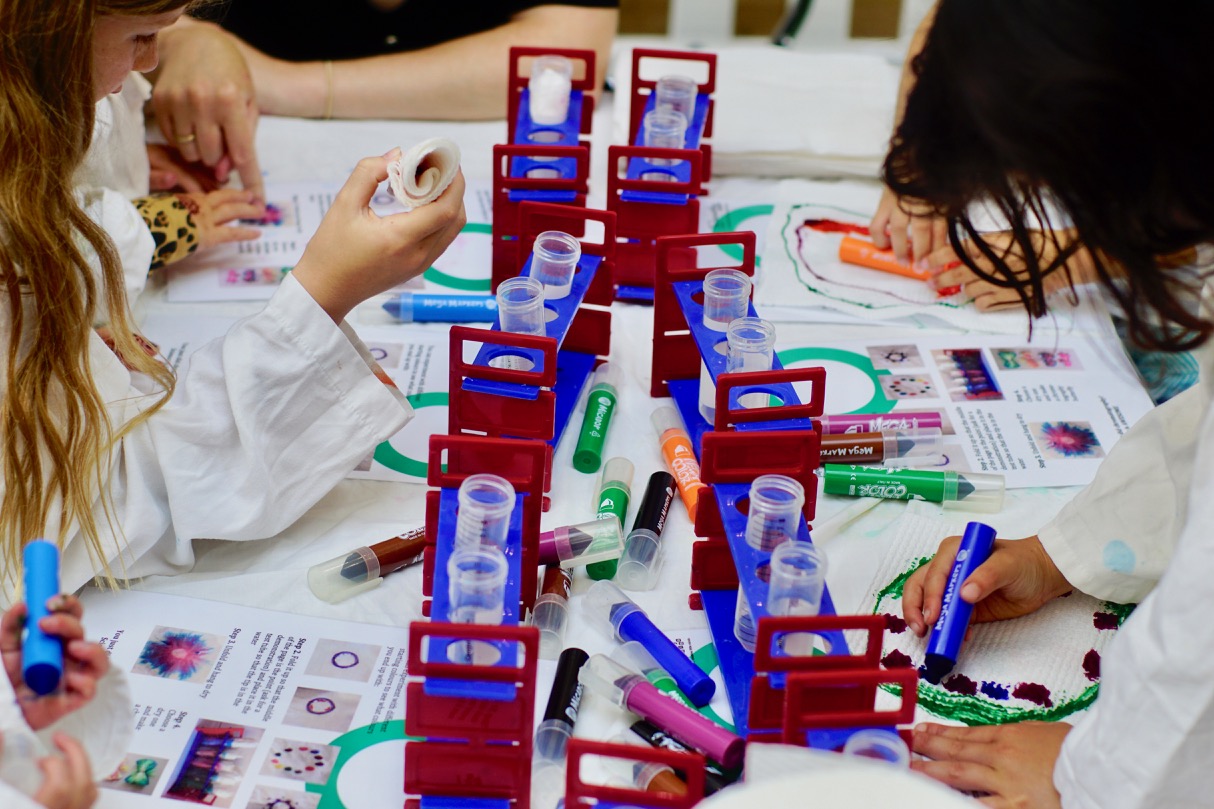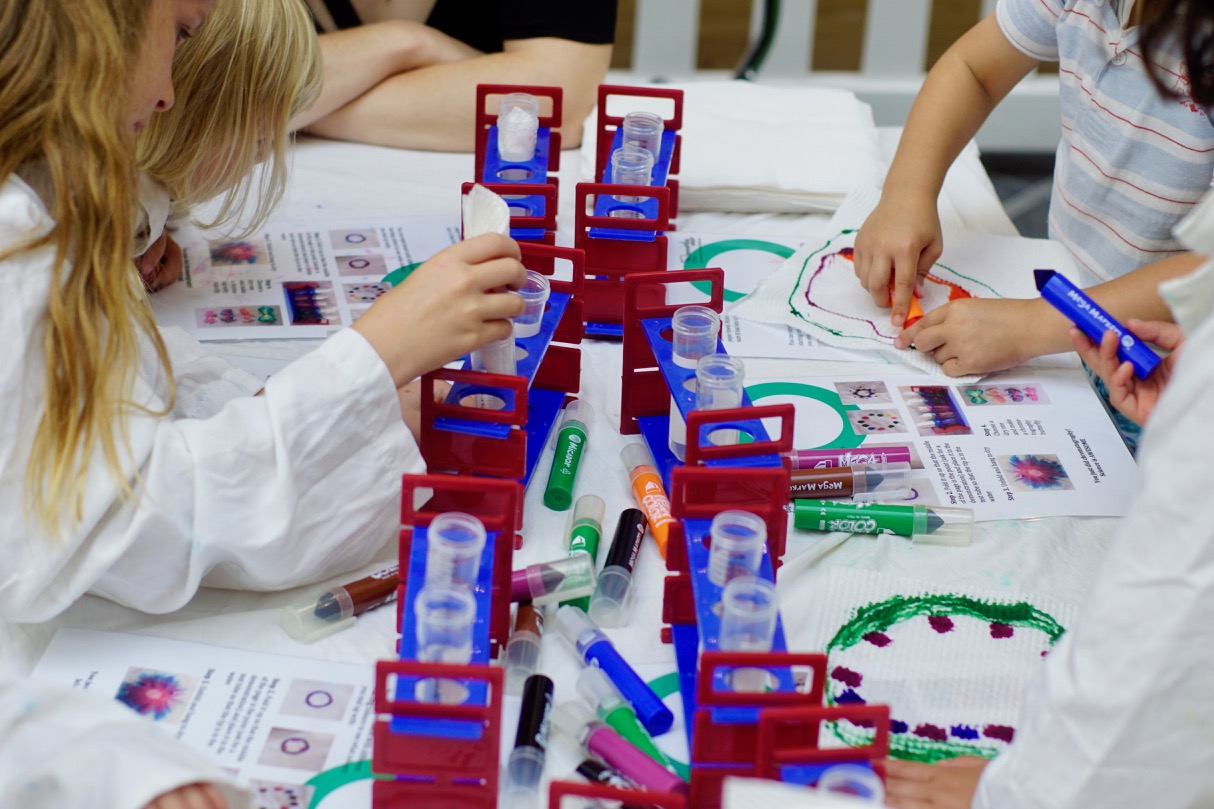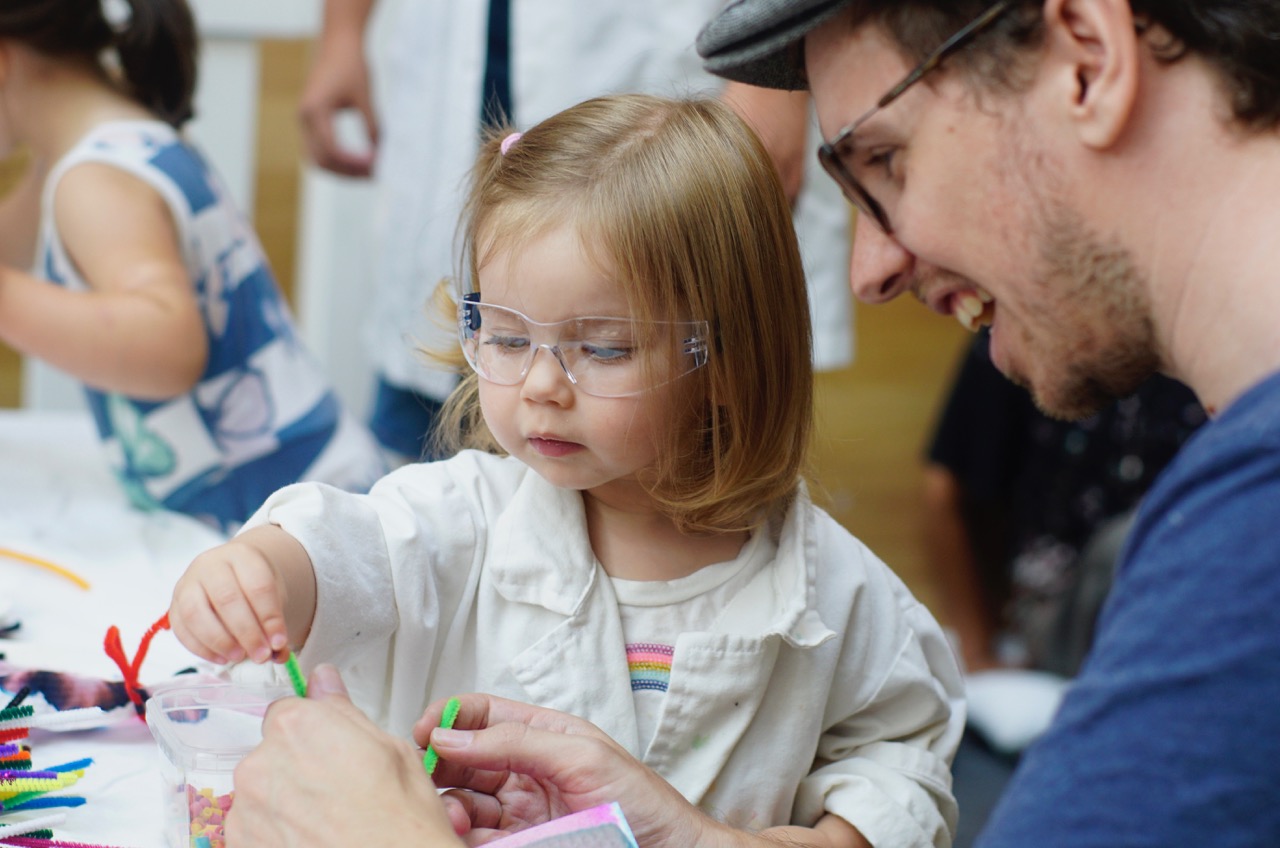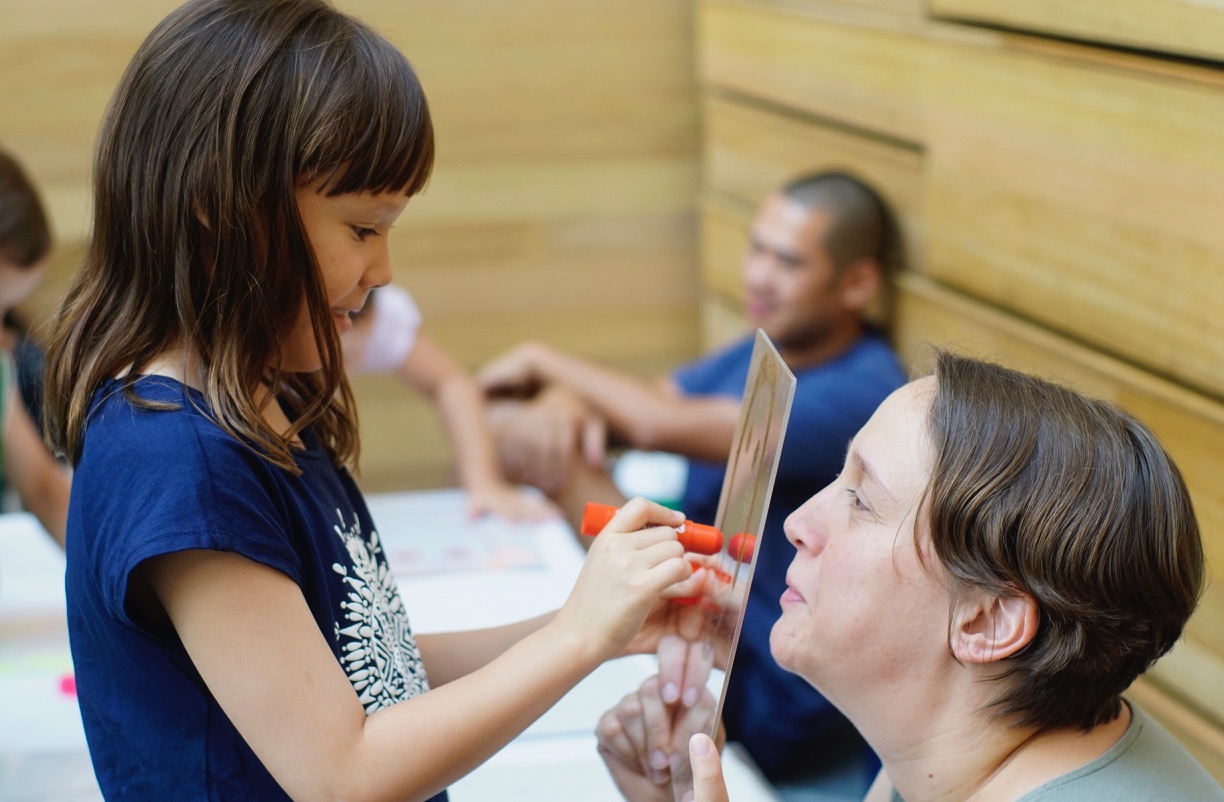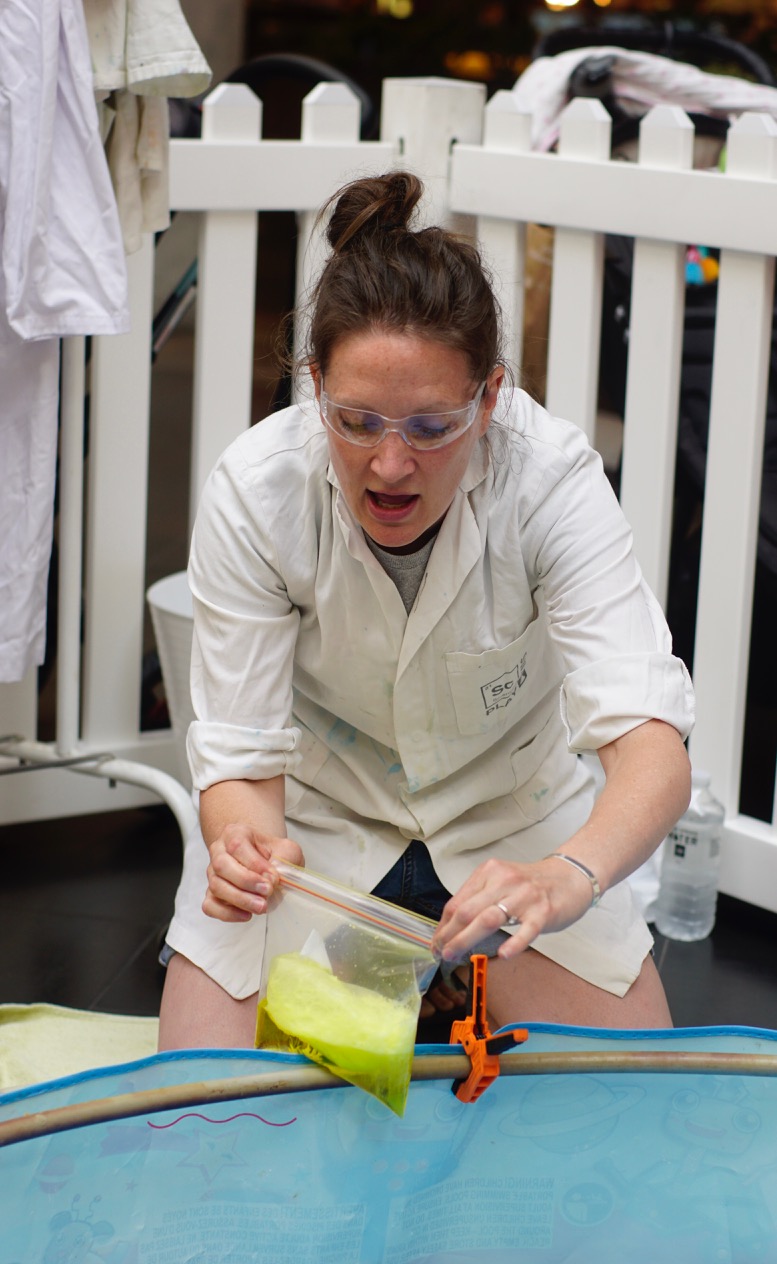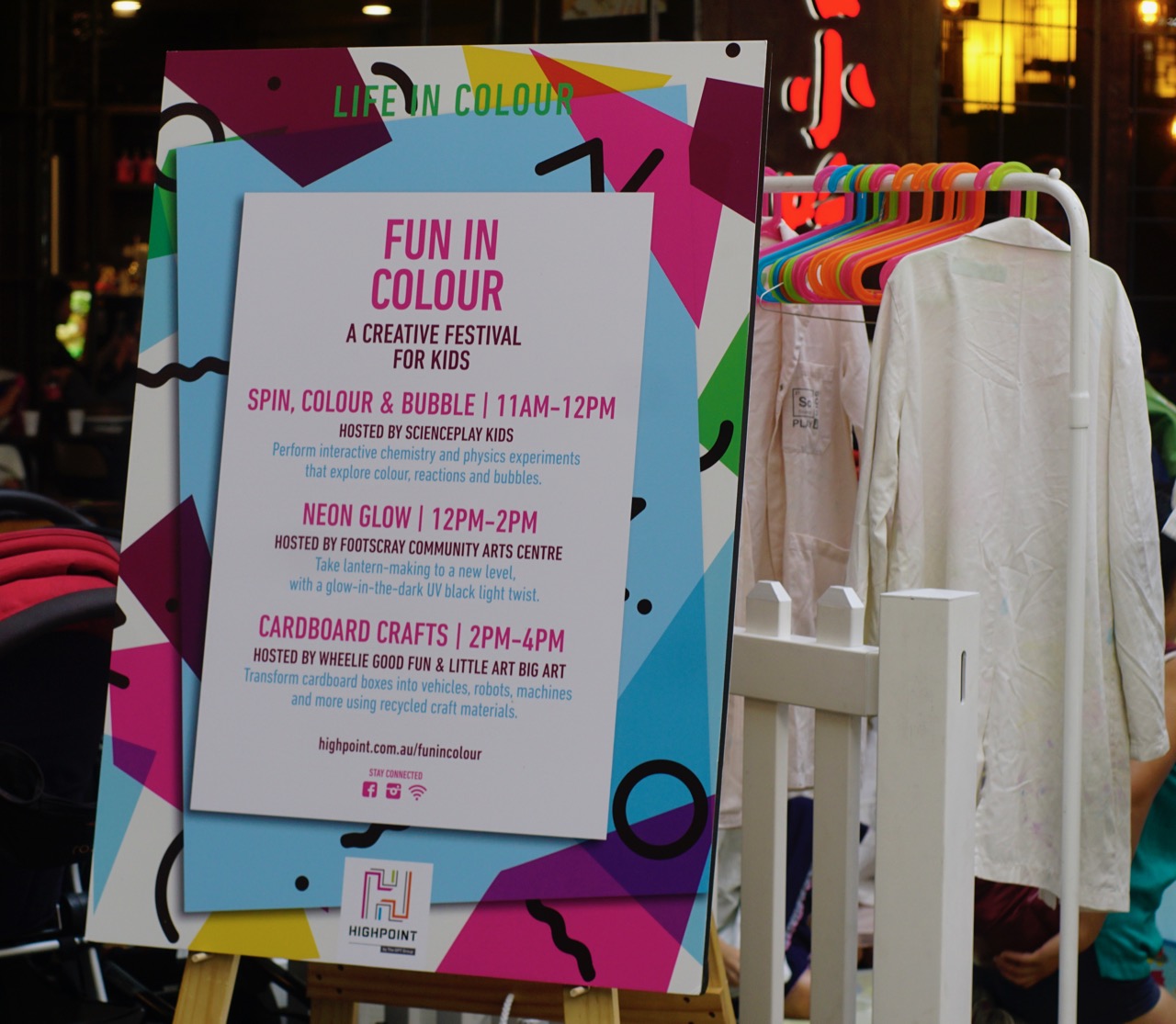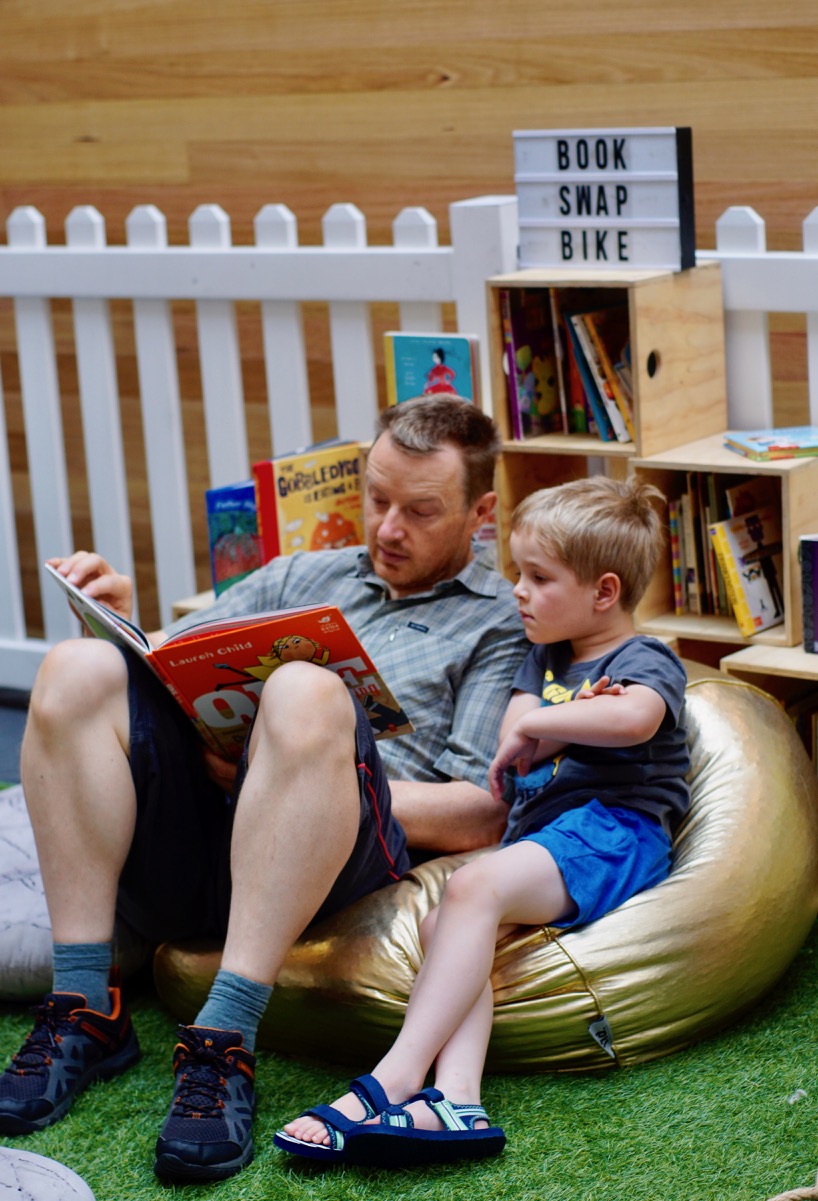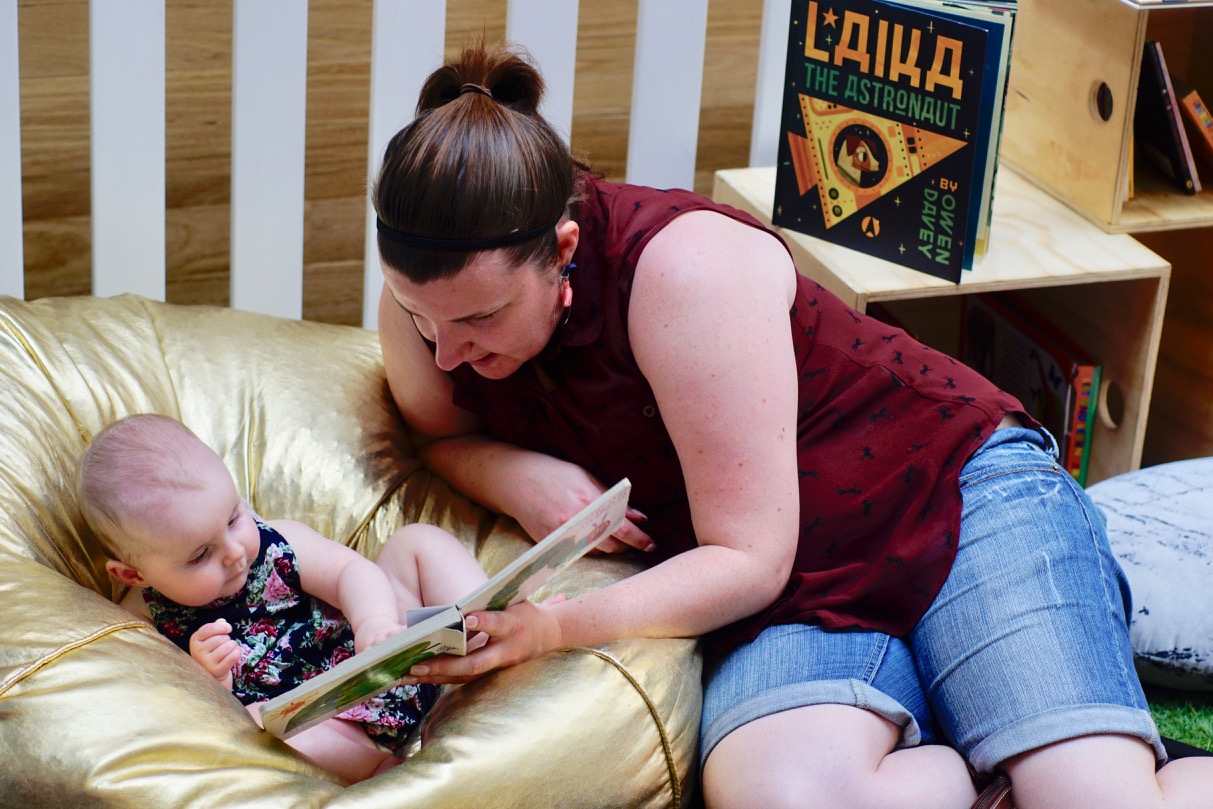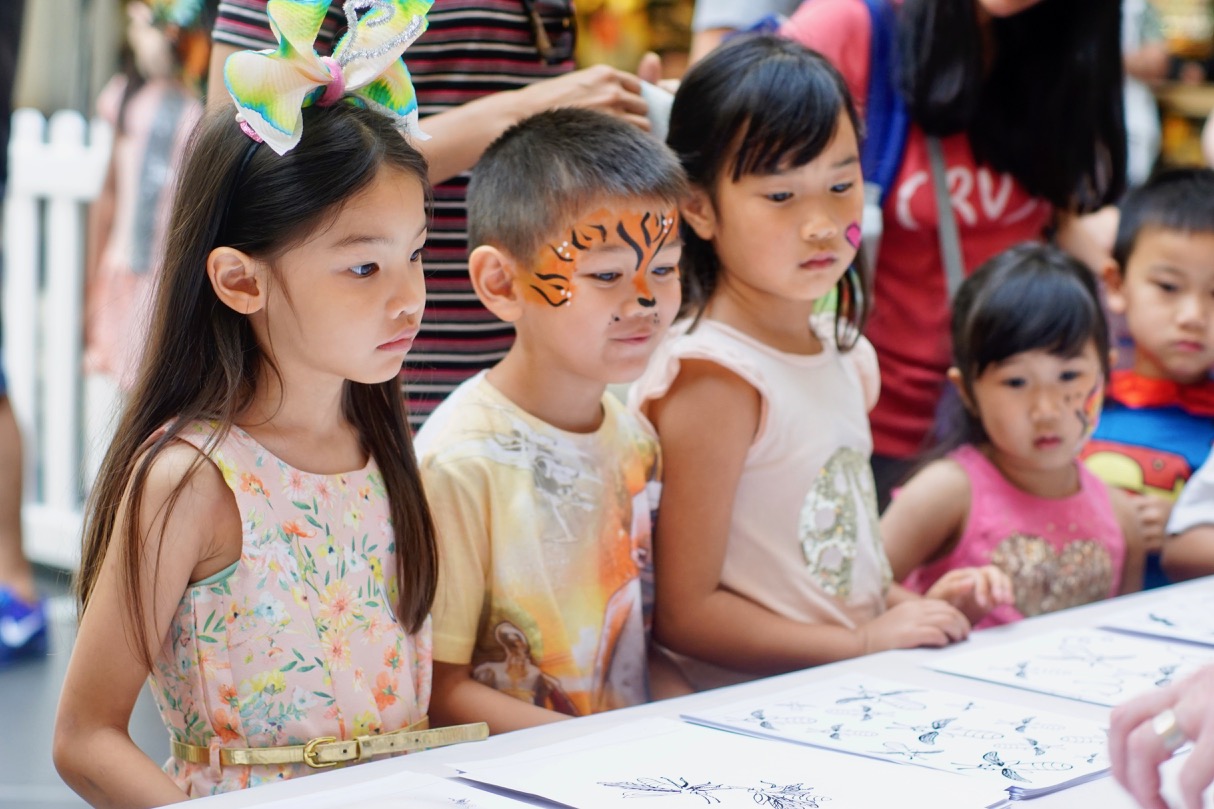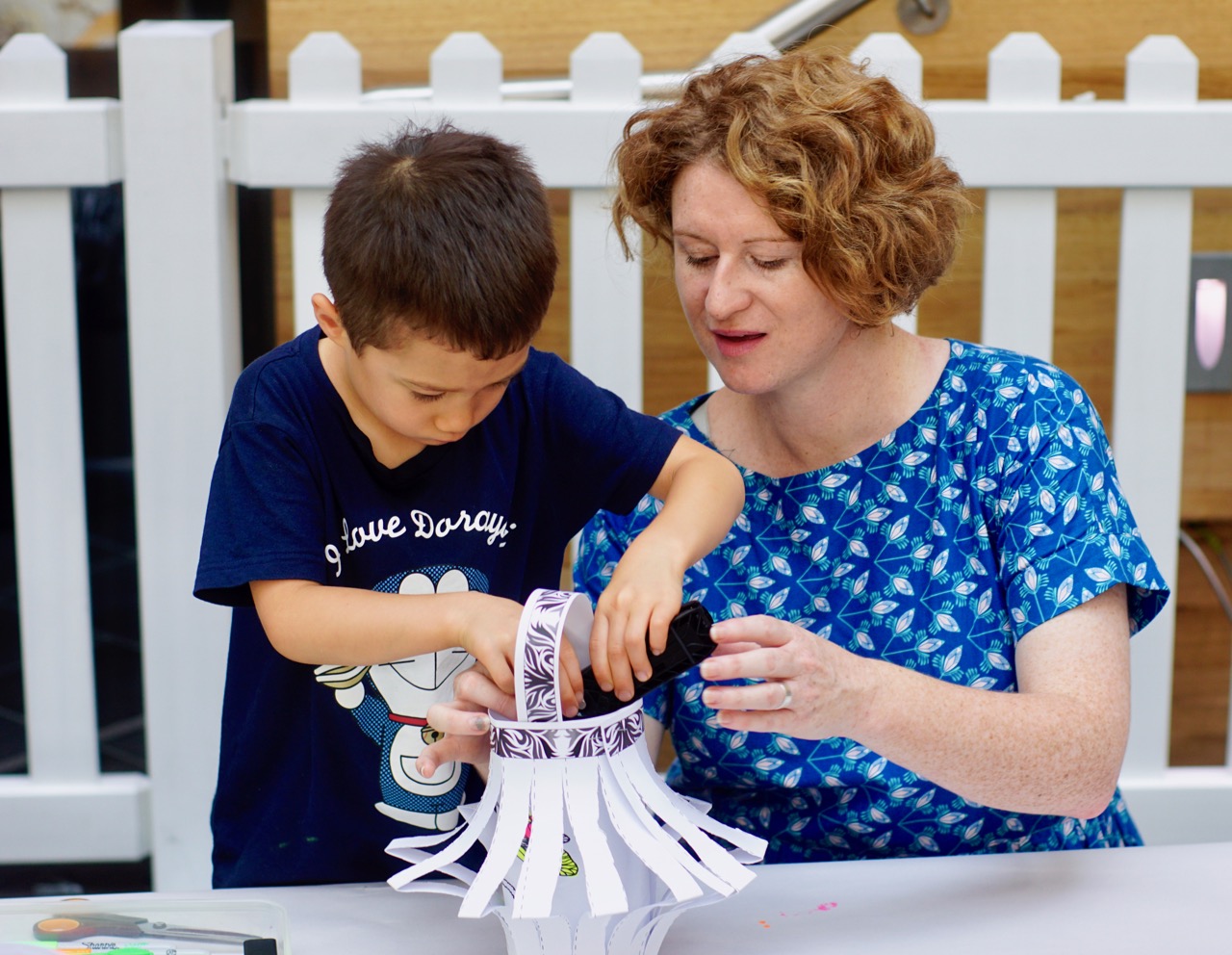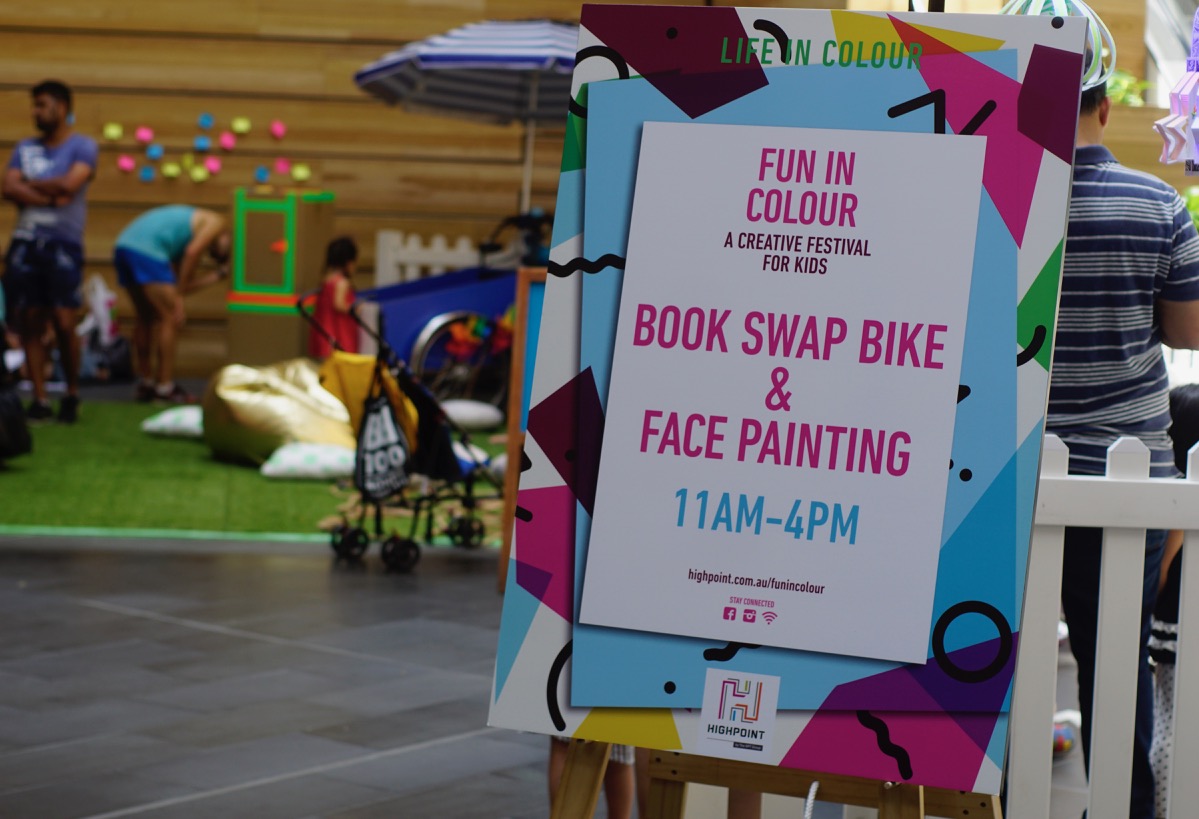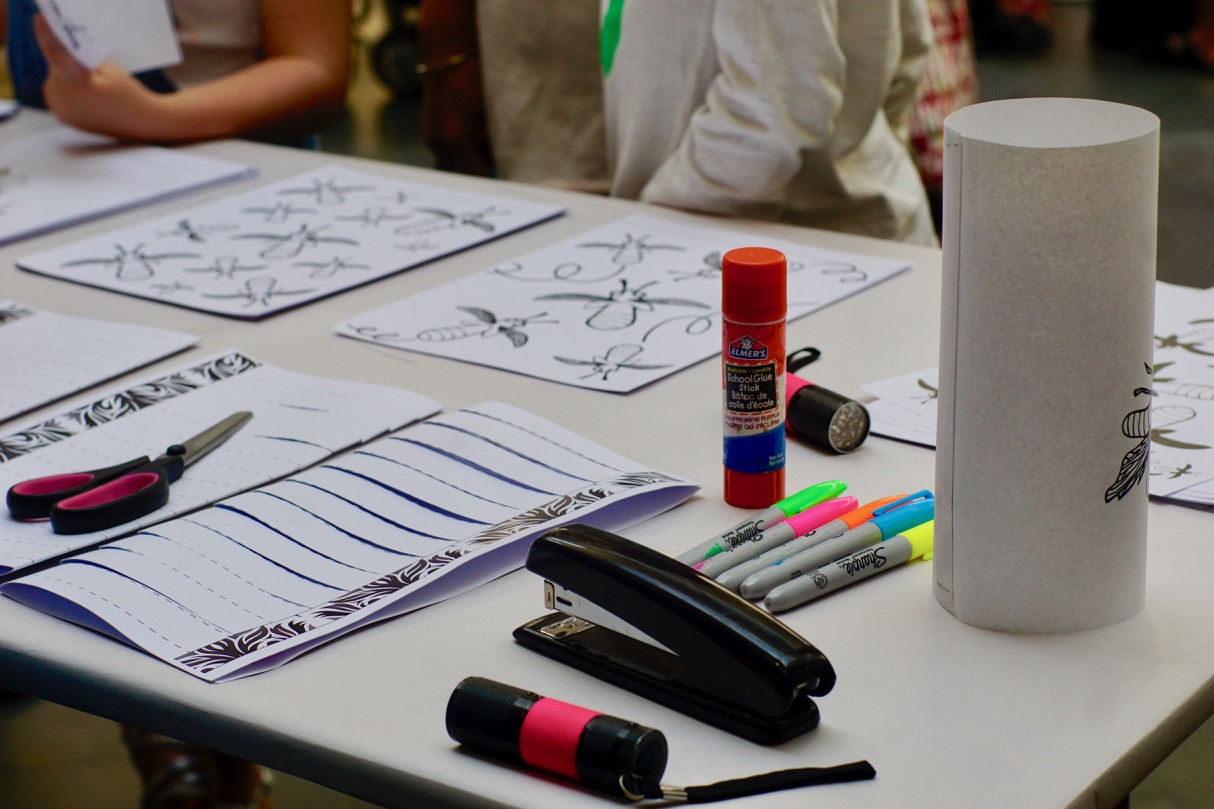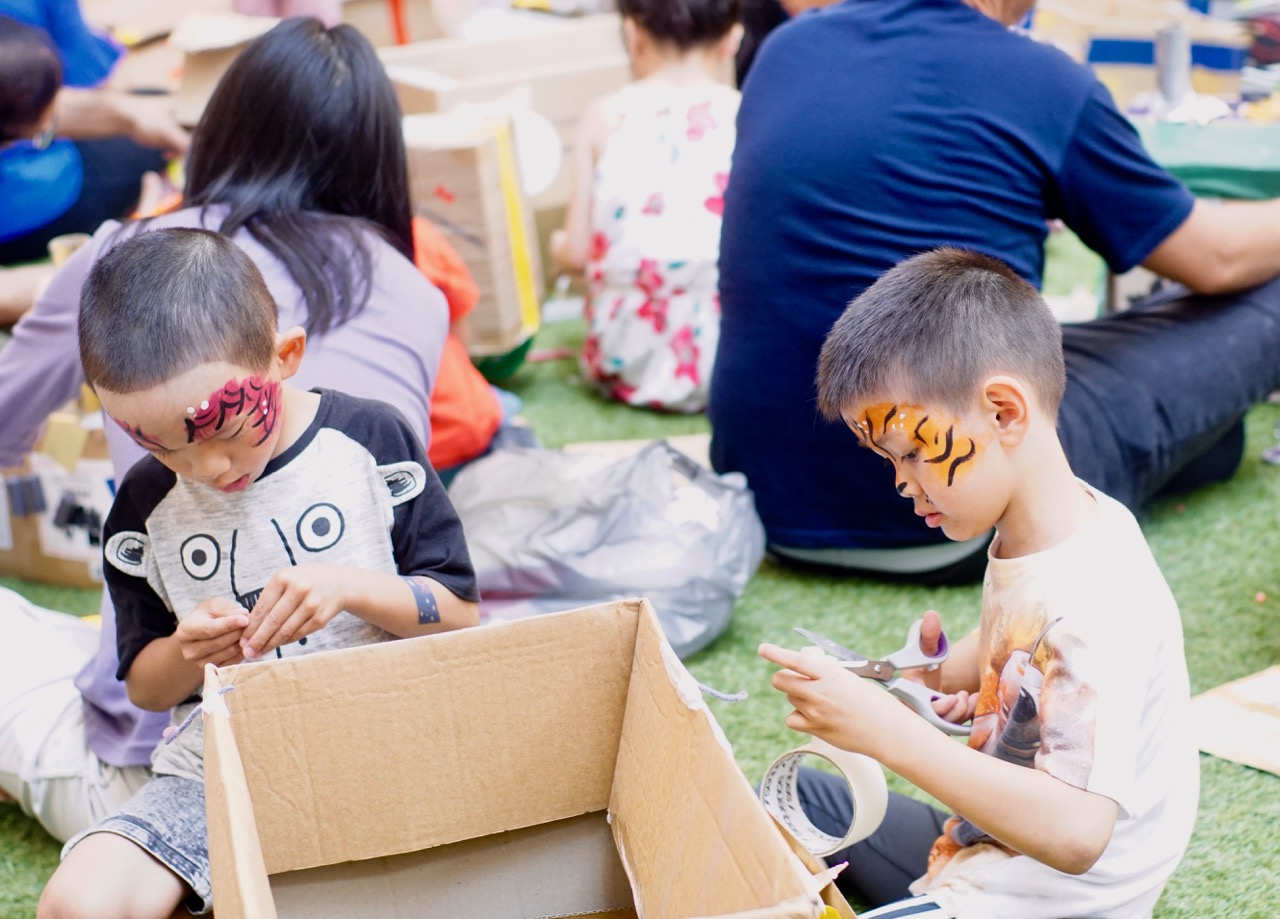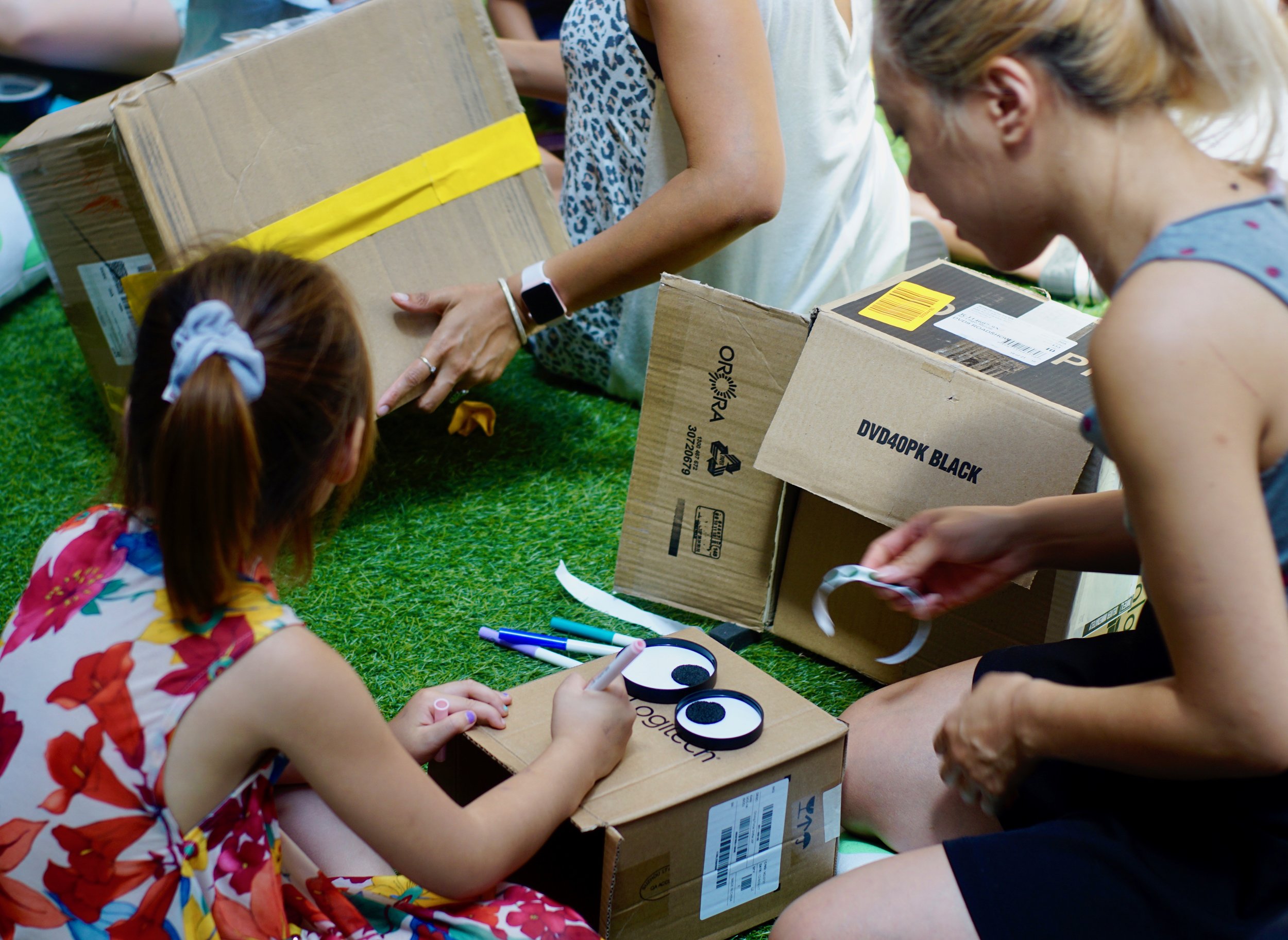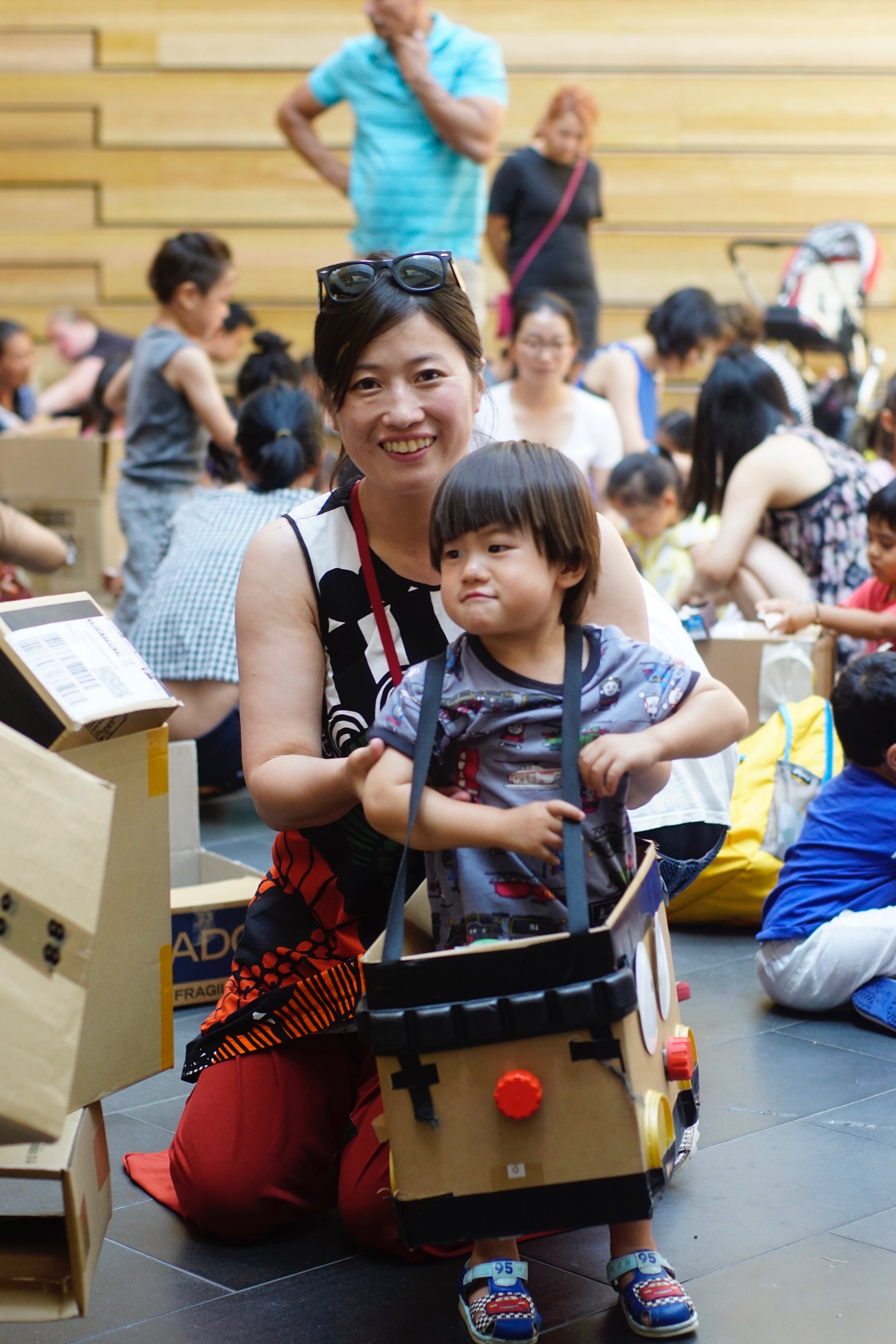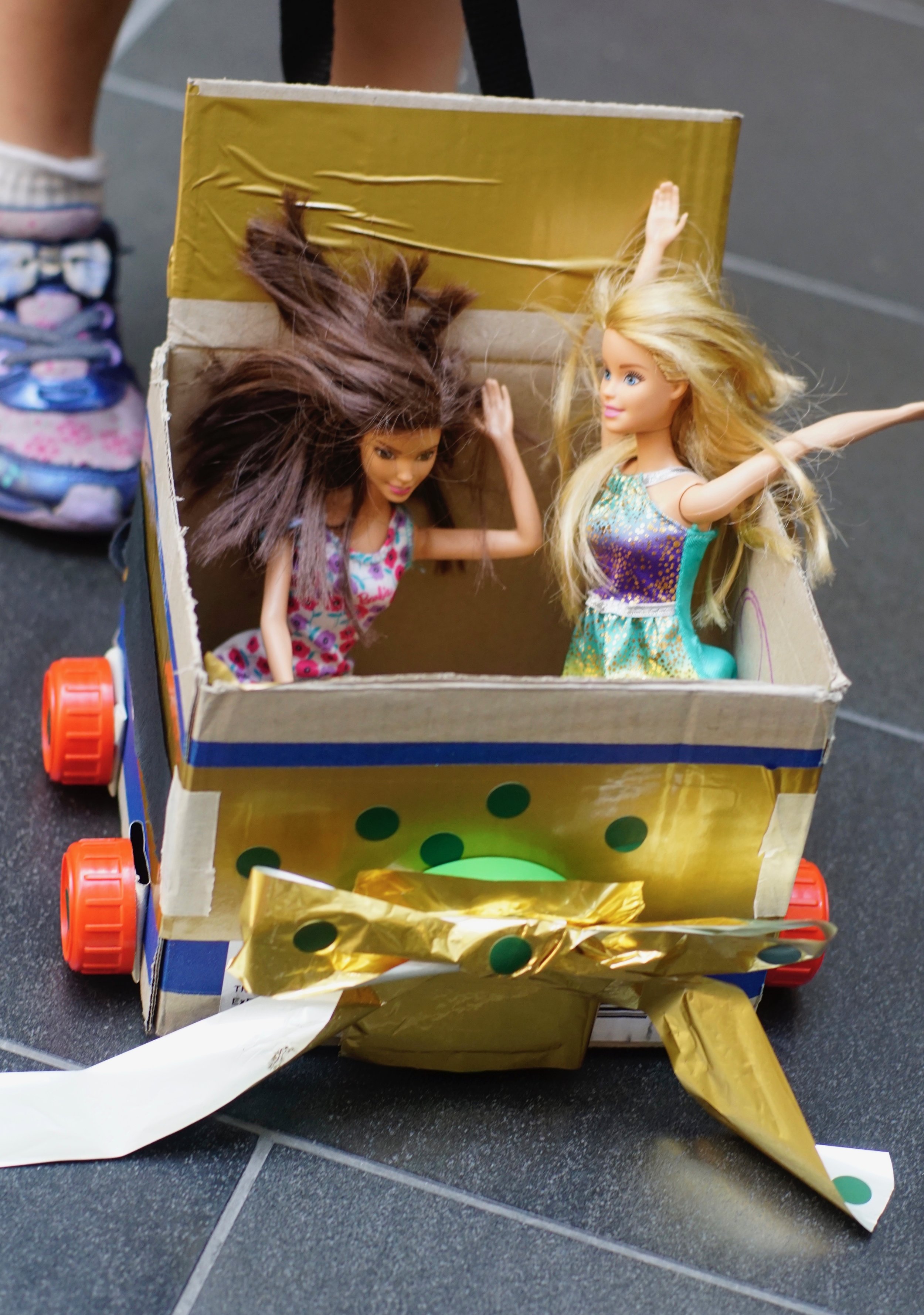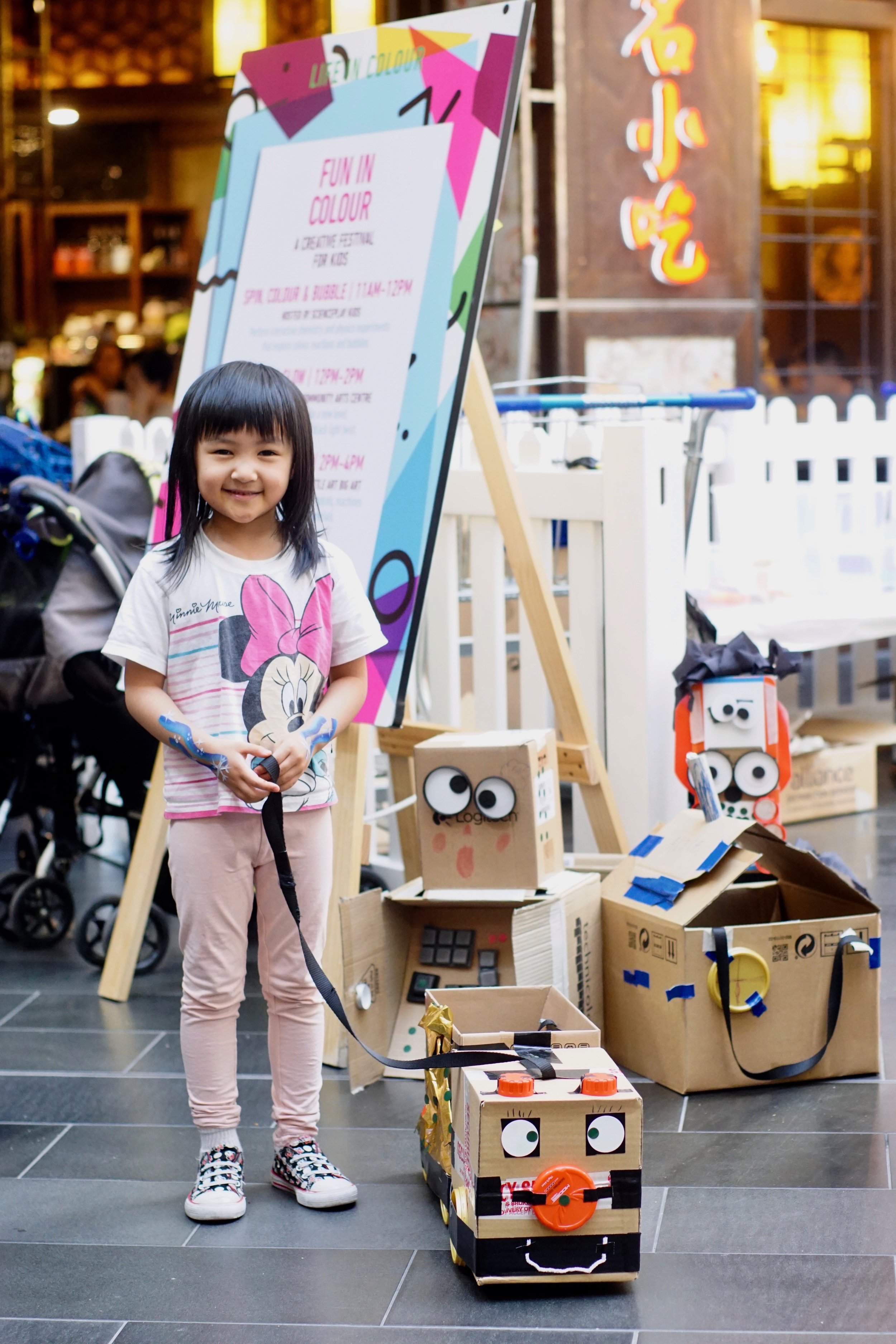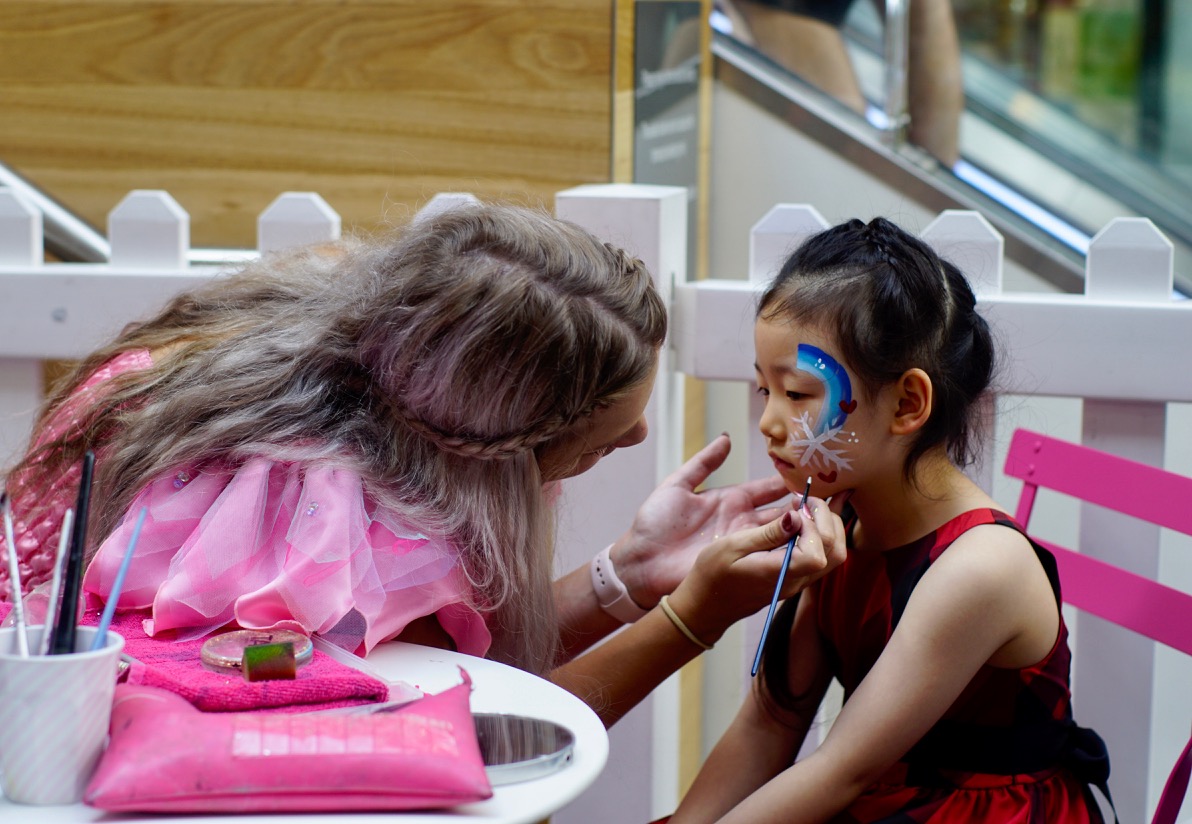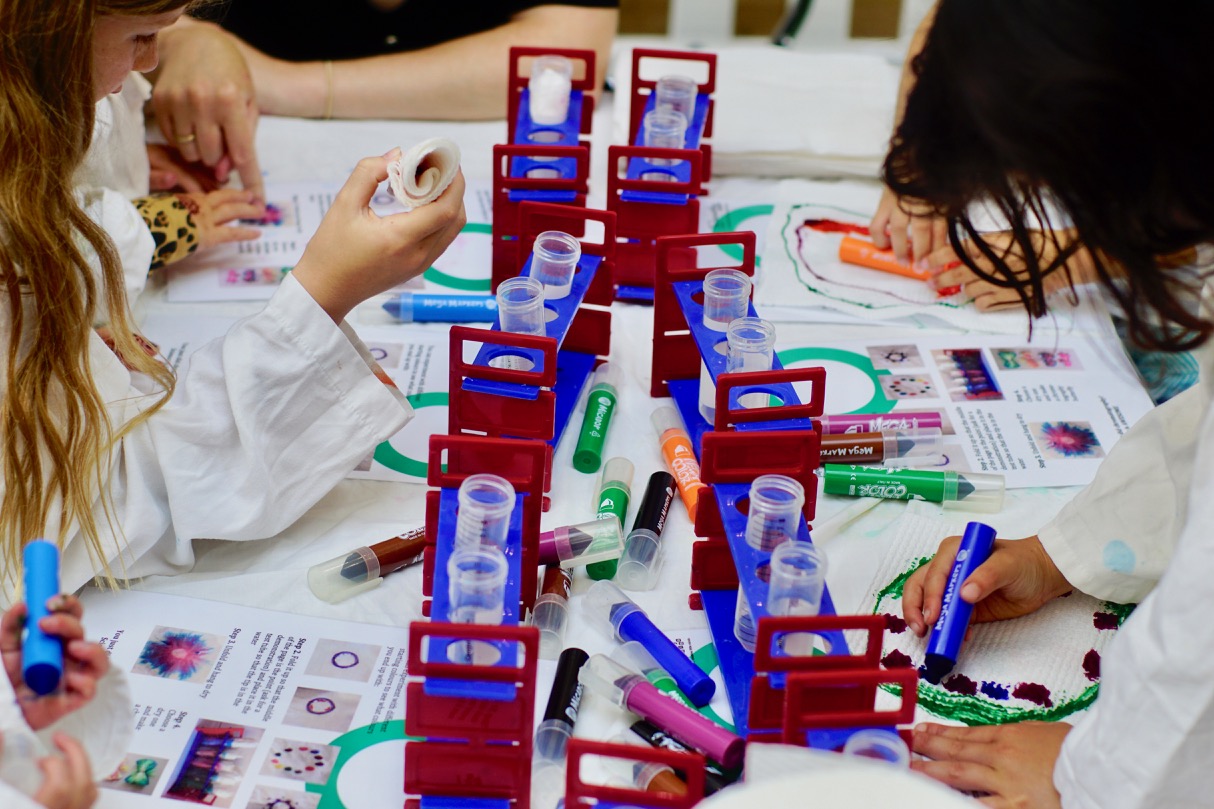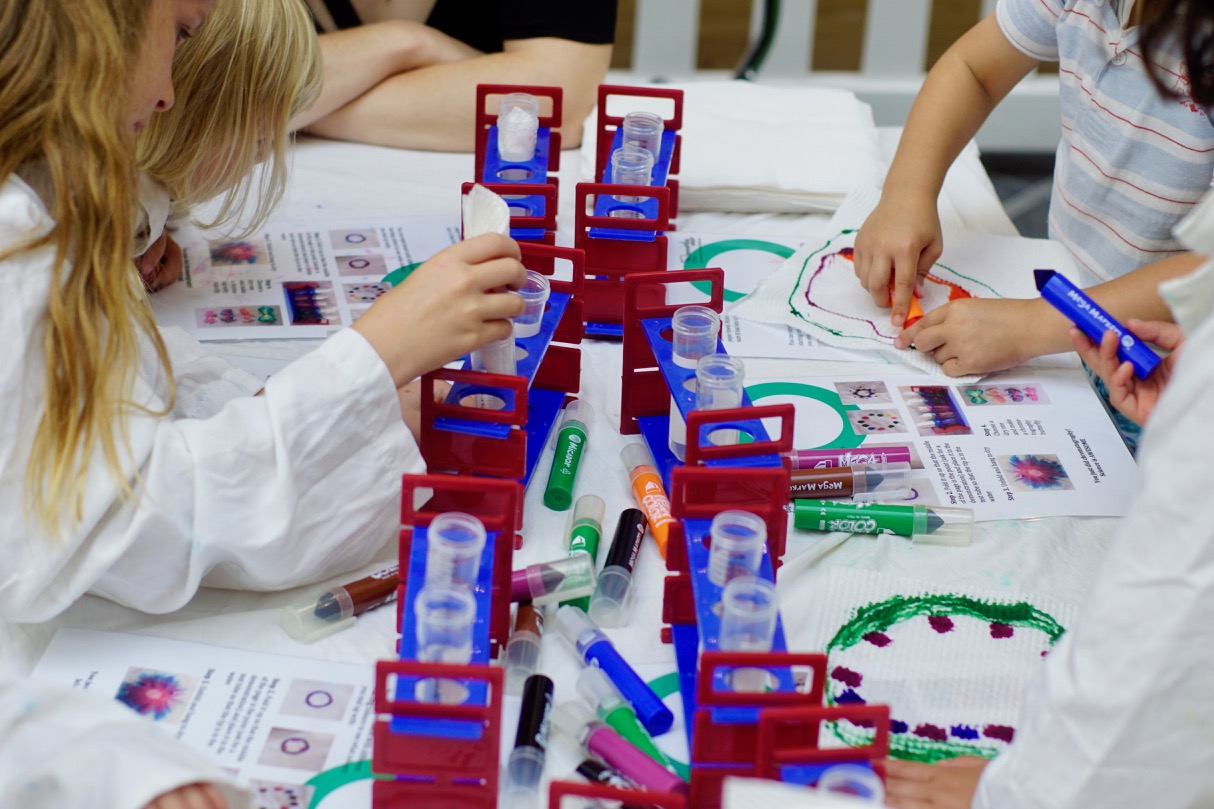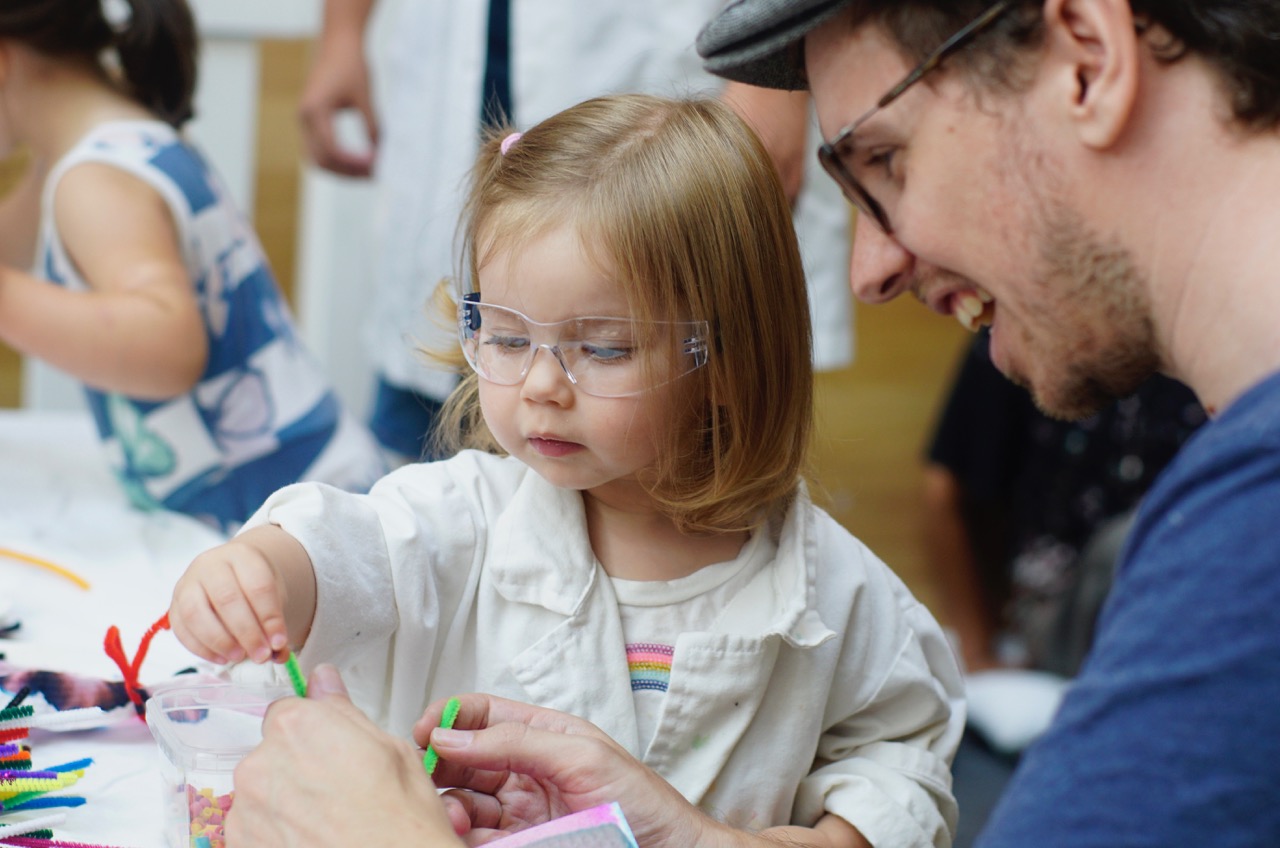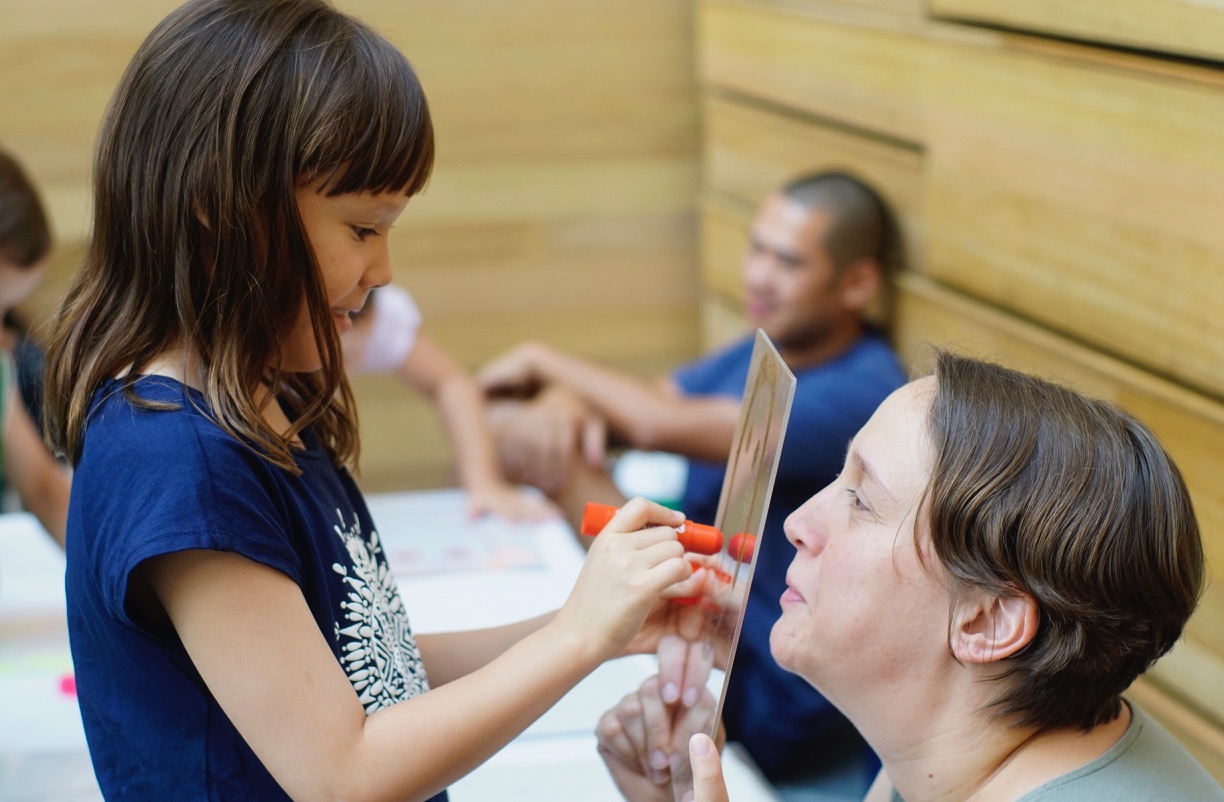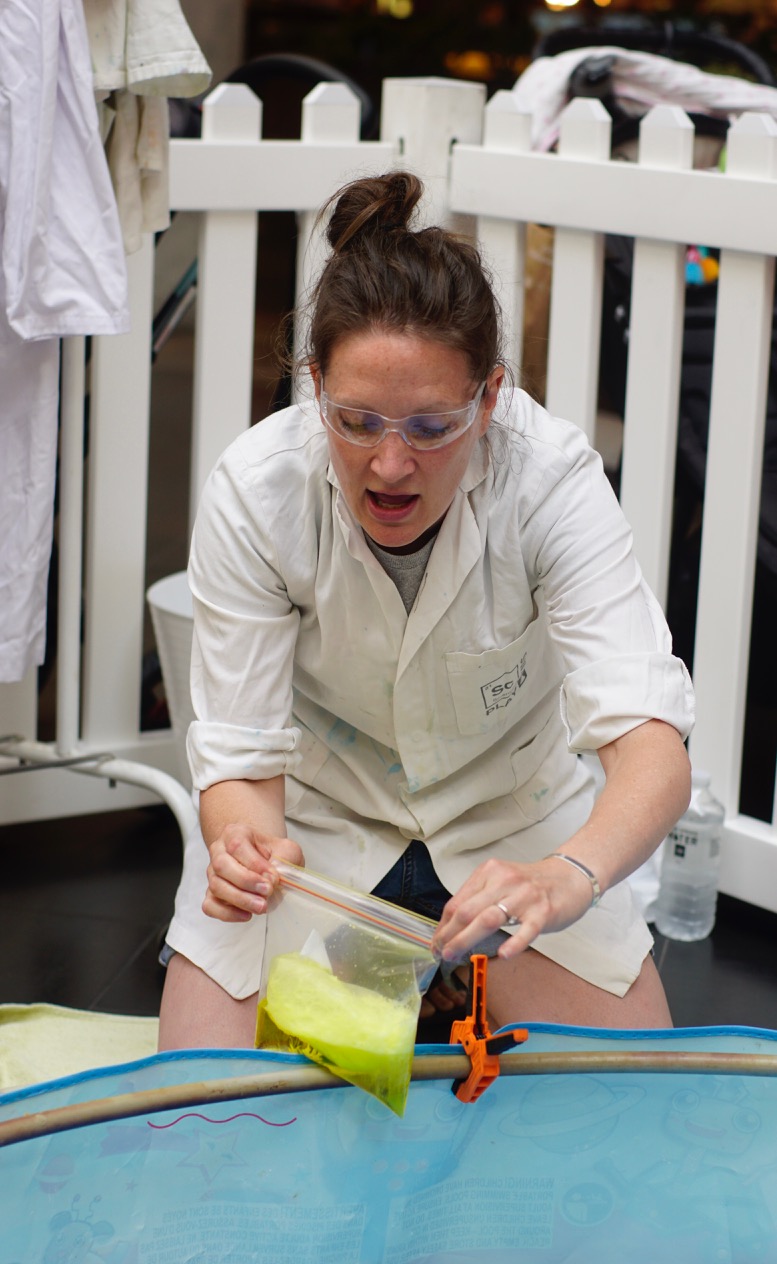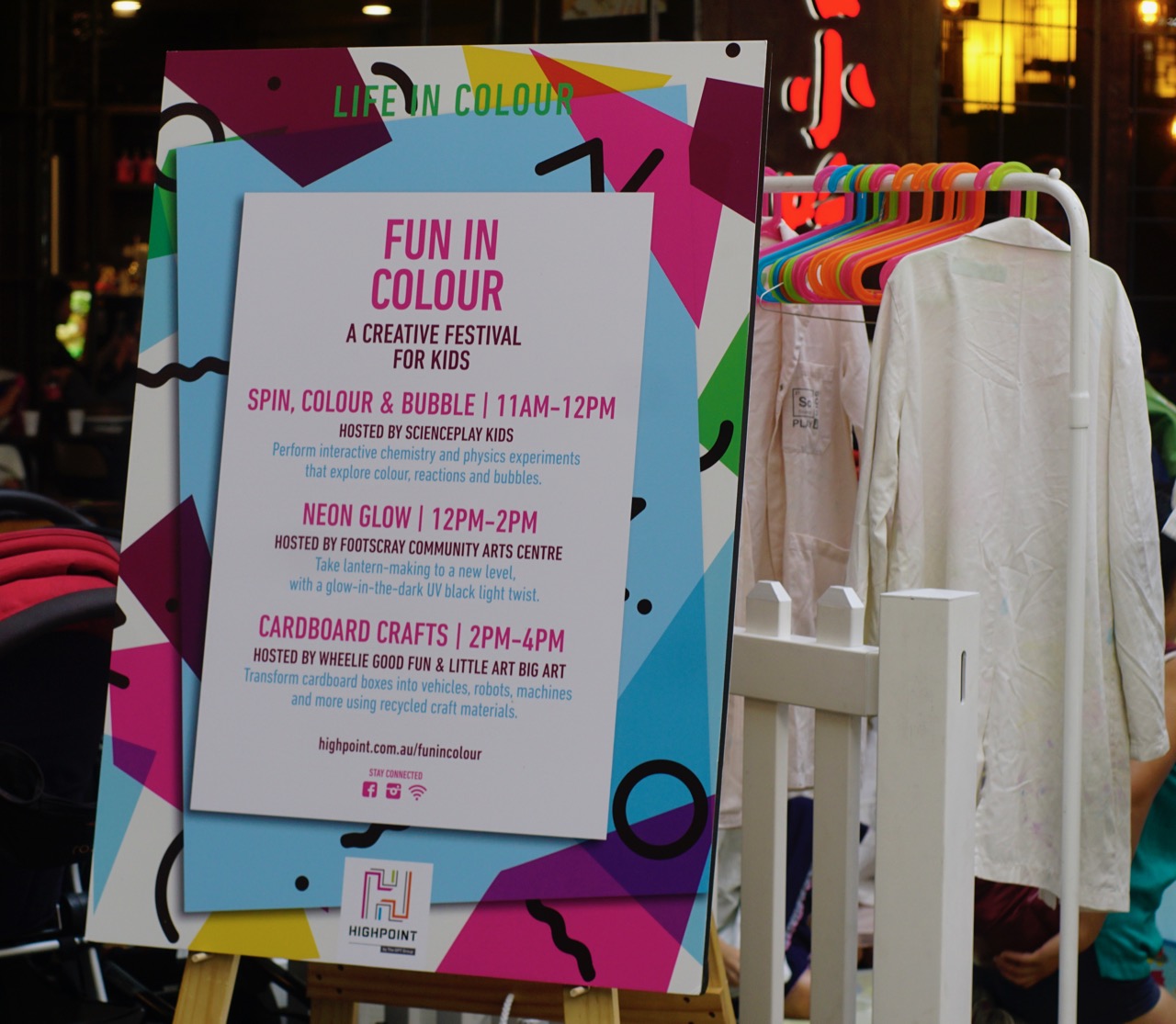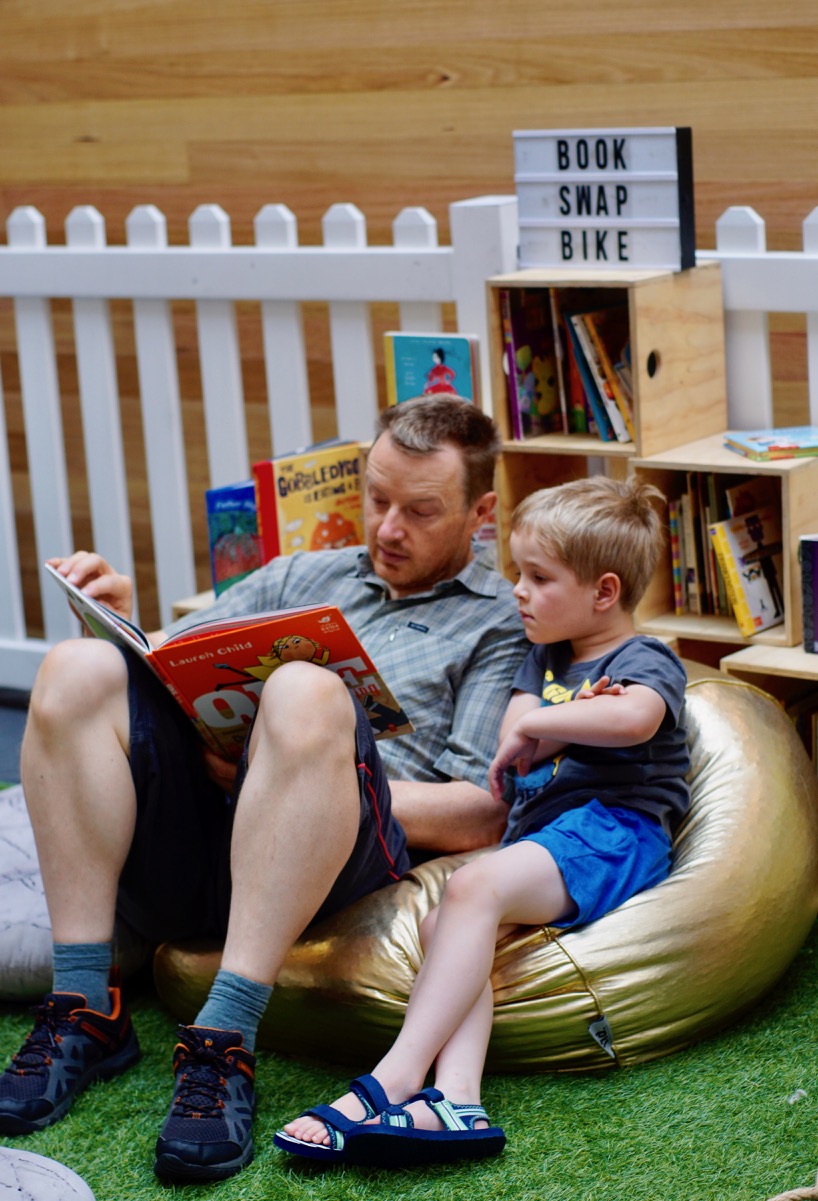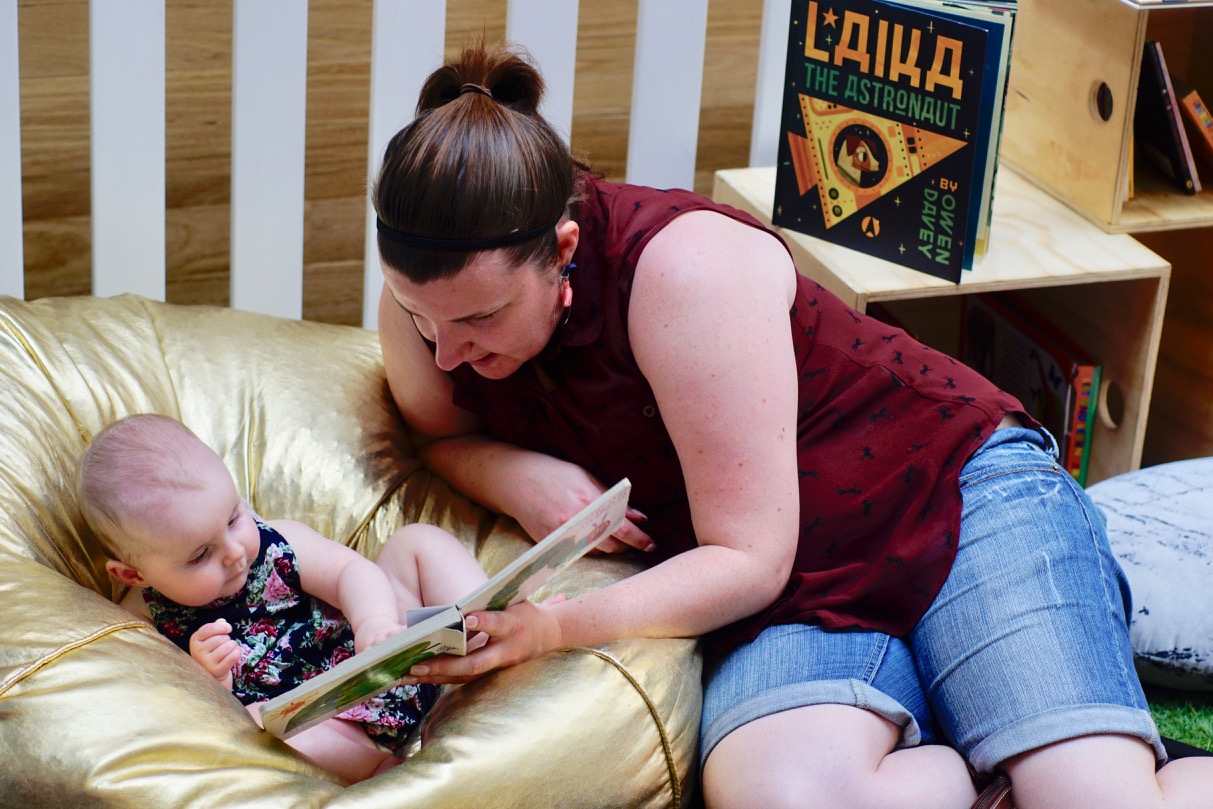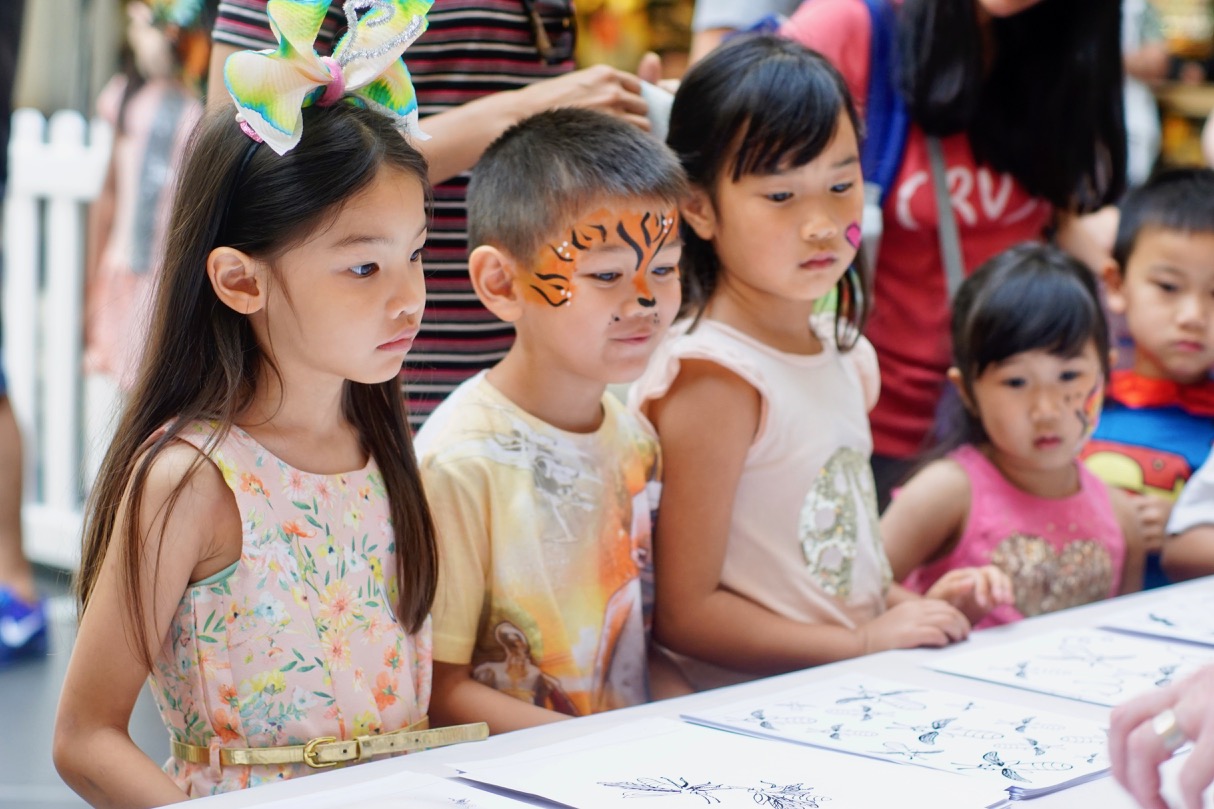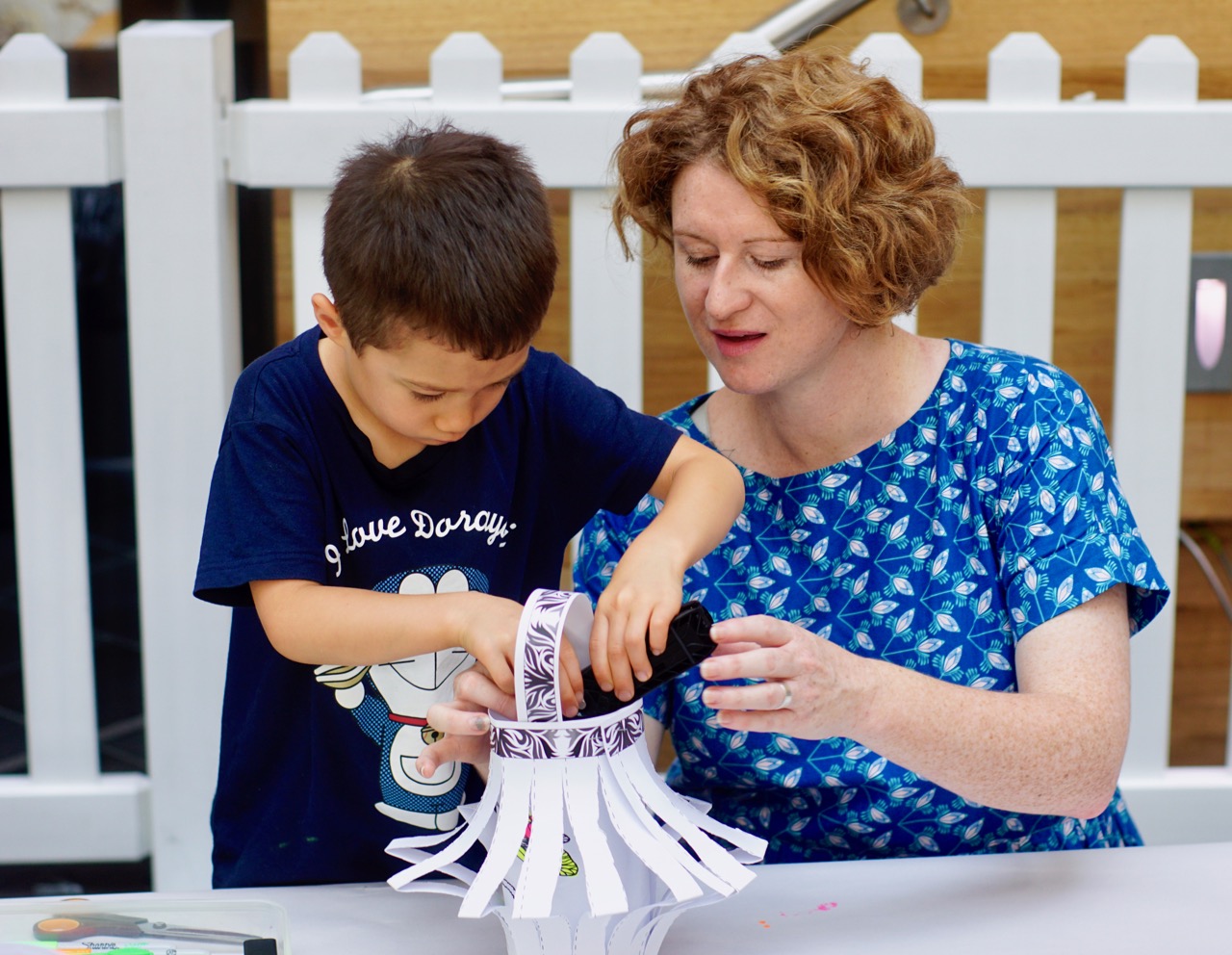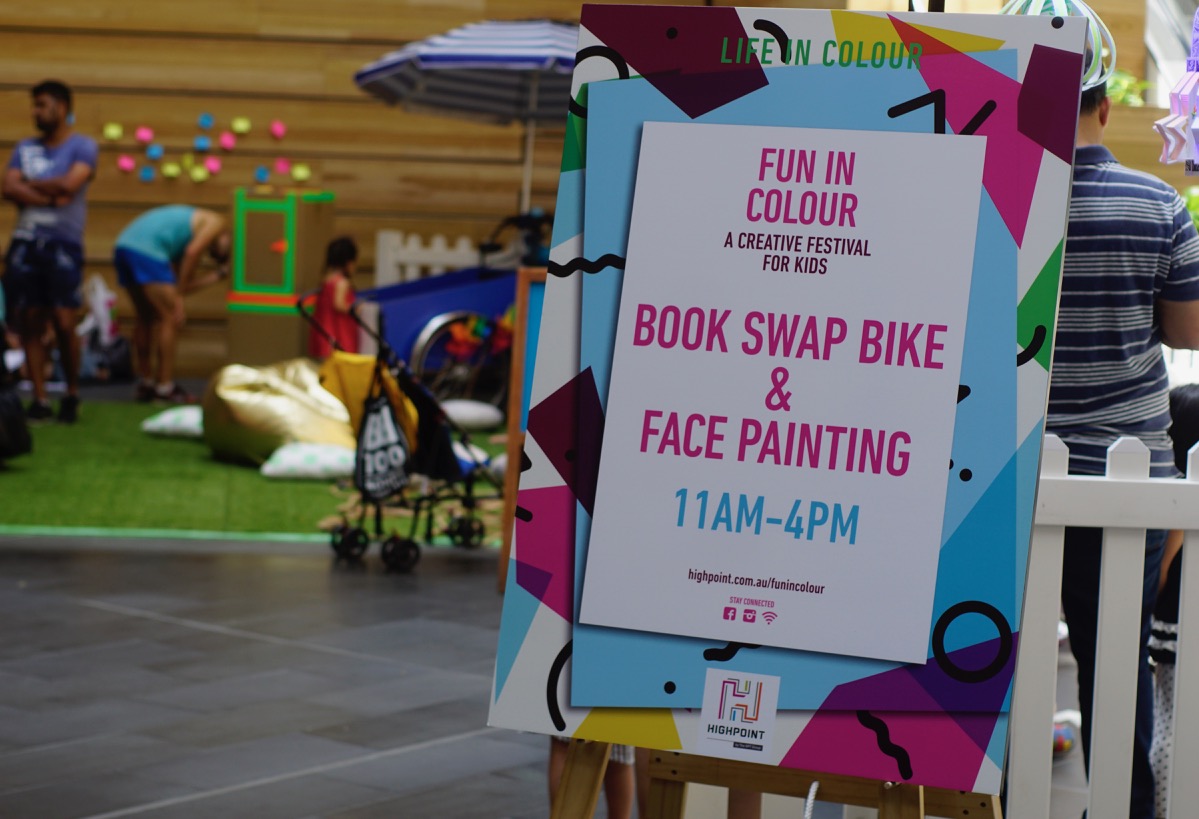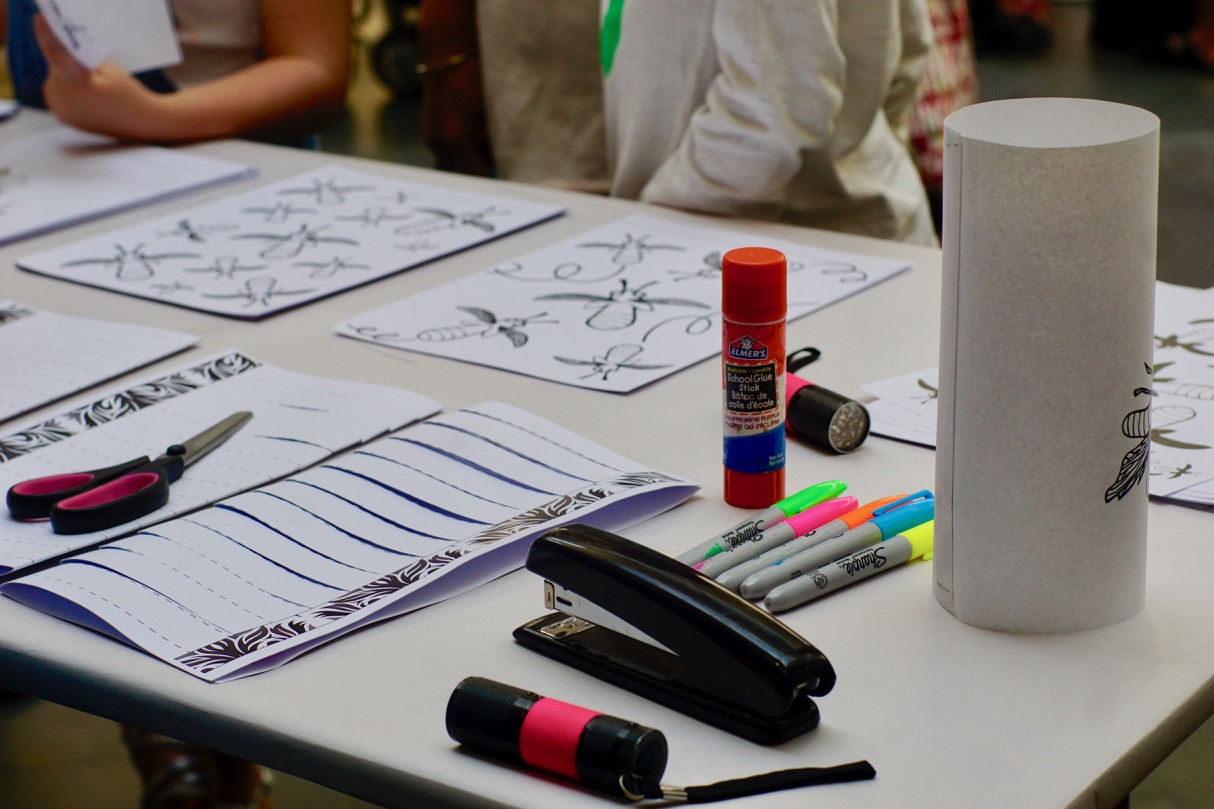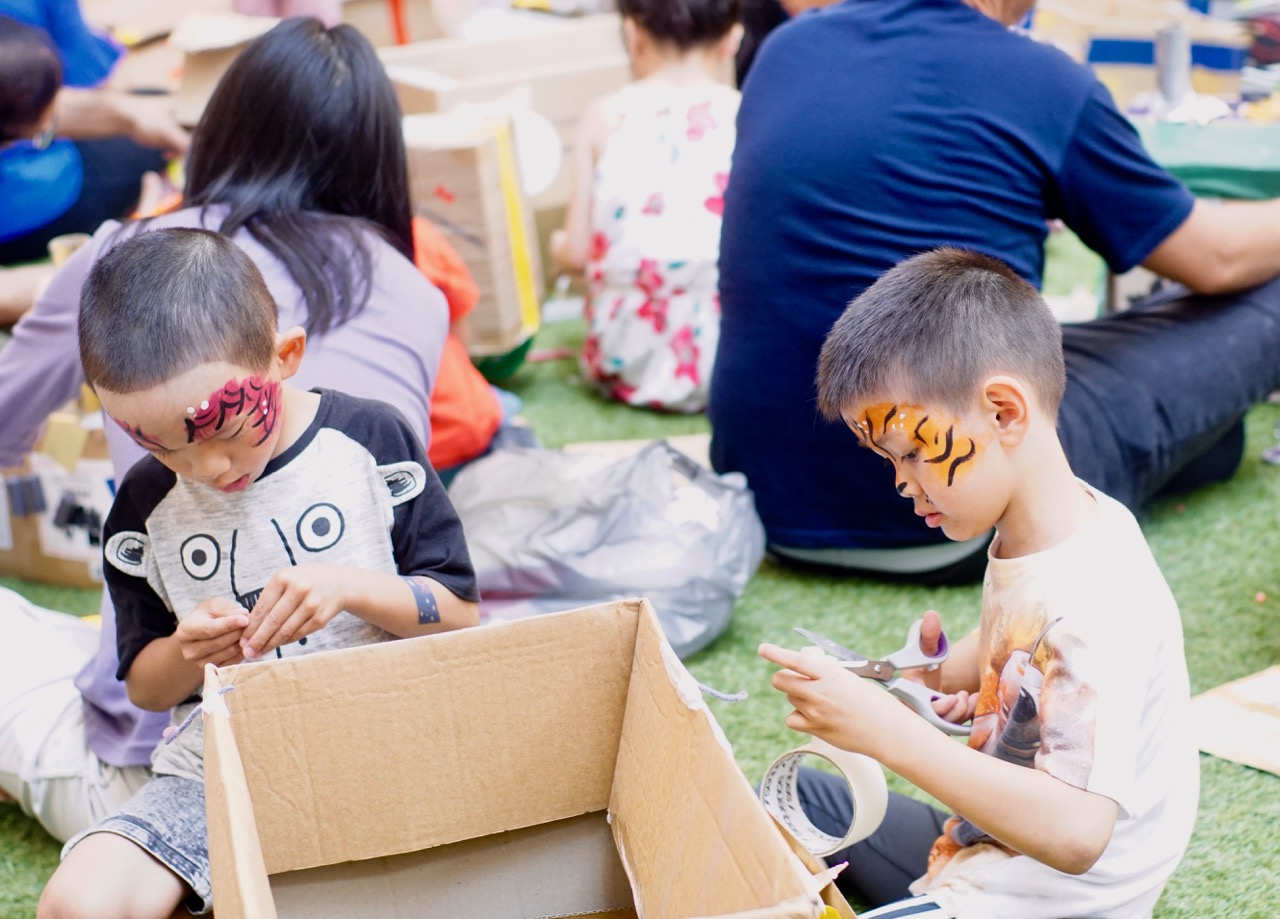 Bringing the community together for an afternoon of Christmas fun, games and entertainment
Together with Wynter Projects we co-produced a family-friendly picnic in Footscray Park to celebrate Christmas for the City of Maribyrnong.
We handmade 500 Christmas crackers using recycled materials, each containing a special message from Santa inside. The crackers were then spread throughout the gardens for a mega Christmas cracker hunt for children.
We also managed and coordinated all the artists and suppliers, including an acoustic musician, hula hooping workshops, face painters, Santa appearance, Christmas-themed craft, yard games, Rolling Scoops ice cream bike and Cobb Lane cargo bike of sweet treats.
Making a playful road for families
Sunday Streets is a City of Melbourne initiative to bring local neighbourhoods together and to create opportunities for neighbours to meet.
After a successful trial in Docklands the first official Sunday Streets event was held at Boyd Community Hub.
The street between Balson St and 100 Kavanagh St was closed to traffic, with various activations occuring on the day.
We facilitated a free construction play event where families were invited to transform a cardboard box into a city vehicle (for instance, a fire truck, postal van, ambulance etc) and then to take it out on the street to race their neighbours. It was their chance to reclaim busy traffic thoroughfare City Road into OUR City Road!
Produced for City of Melbourne